Escape to the wild for a birthday party to remember
Our eco-friendly outdoor parties are the perfect way to celebrate a birthday for any age. Set amid our safe and enclosed gardens, children are encouraged to enjoy the natural environment where they are given the freedom to play and discover their wilder side.
Our parties last for two hours and they are always led by our trained officers who will be on-hand throughout to lead the group and to make sure that everyone has a fantastic time.
There are four themes to choose from for your birthday party. But don't worry because whichever party your child chooses for their big day, we'll make sure that their outdoor adventures will send them home with big smiles, muddy hands and glowing cheeks!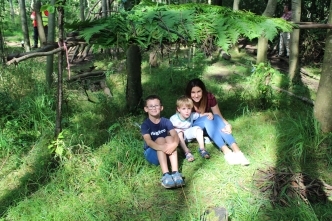 MAGIC AND FAIRIES
Oh no! The fairies have fled the Hive after a storm destroyed their village. It is down to the party of fairy guardians to find and return all the fairies belongings and summon them back to the Hive. Using their wild imagination and a little help from their hand made natural wands and potions the fairies will surely return!
In celebration the party will earn a chance to toast some magical marshmallows around the campfire!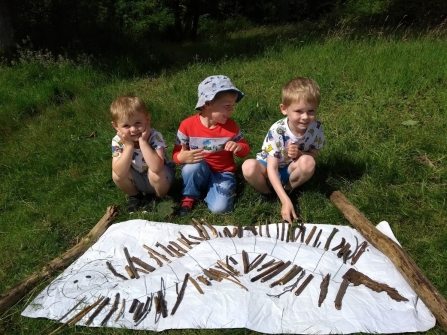 DINO TRACKERS
No time to lose as someone has left the gate open to the dinosaur enclosure and stolen their eggs! The party must find the escaped dinos, return them to their enclosure and then track down the eggs.
Through a series of games and activities our dino trackers will learn to defend themselves from the T-Rex and take care of the gentler giants. Once the dinosaurs and eggs are all safely recovered the group can relax and enjoy a well-deserved toasted marshmallow around the campfire.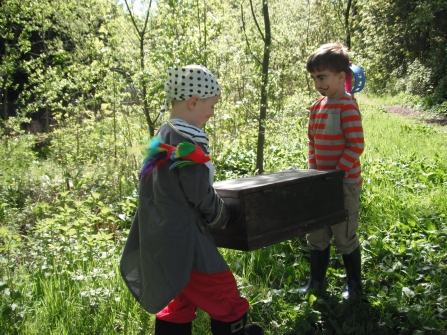 PIRATE ADVENTURES
Ahoy there mateys! It is rumoured that there be hidden treasure at the Hive! Can the Birthday Captain and his/her shipmates solve the riddles and piece together the treasure map to find where X marks the spot? A few sea shanties will keep up the crews spirits as we attempt to rebuild a wrecked ship to sail away in….but not before we enjoy a traditional pirate feast of toasted marshmallows.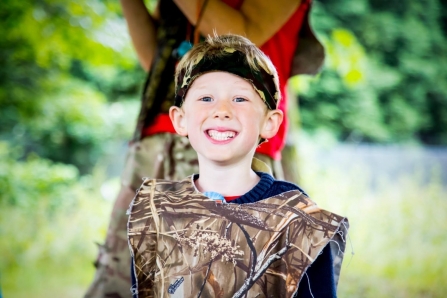 TRIBAL SURVIVAL
Cut off from the modern world, your tribe must survive life in the wilderness! With faces painted and dressed in camouflage the children will take on challenges to test their abilities to forage, track and hunt. Can the tribe build shelters to withstand the outdoor elements? And can they successfully light a campfire? …let's hope so as marshmallows are ready to be toasted once we have made fire.
Important Information About Our Parties
Price:
We charge a flat fee of £200 for each of our parties which is paid in full one month prior to the party. The price includes a trained WildLife Trust Officer dedicated to your party who will provide 90 minutes of games and activities. Costume accessories (where possible and applicable) for use on the day and a campfire with marshmallows.
Age
Our party themes have been specifically designed for 4-10 year olds. However, we can offer bespoke solutions for children outside of this age bracket. Please contact the Wild Parties Team on 01204 663754 for more information or email WildParties@lancswt.org.uk
Venue:
The Hive is a series of gardens and all the games and activities take place outdoors. While there is access to a covered outdoor area for eating and there is indoor space available for greeting guests and store belongings the majority of the event takes place outside. Please ensure all your guests are made aware of this and come in suitable footwear and clothing.
Parent/Guardian Consent Form
How to book a wild party
To make a booking enquiry please fill in the contact form below. You can also contact us on 01204 663754.