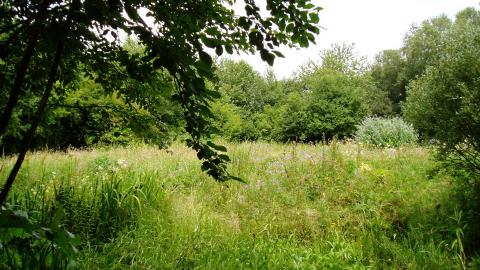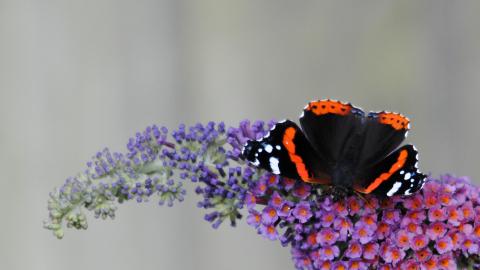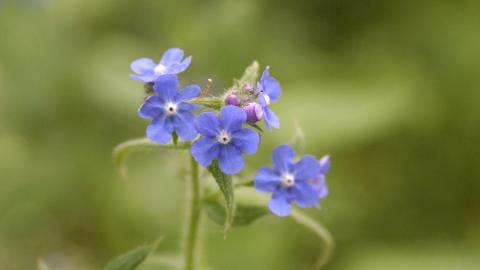 Pleasington Old Hall Wood and Wildlife Garden
A wildlife garden of Eden where birds, insects and amphibians thrive in a harmonious pattern of habitats.
Know before you go
Parking information
Lots of parking areas nearby.
Walking trails
This is part of a network of green space in the western edge of Blackburn.
Access
The main paths around the reserve are suitable for wheelchair users and those with limited mobility.
When to visit
Opening times
Open at all times.
Best time to visit
Spring to Summer
About the reserve
Adding to Blackburn's wonderful western wildlife areas, Pleasington Old Hall Wood is a narrow strip of mixed woodland that may be small, but certainly doesn't lack in nature.
Thanks to the clearing of dense rhododendron and invasive Japanese knotweed, and the planting of a healthy mix of rowan, hazel, ash, wild cherry and alder trees, the woodland is in its prime. Potty for plants? Look out for lemon-scented, broad buckler and lady fern as well as snowdrops, bluebells and (a particular highlight) the locally rare touch-me-not balsam, which can be seen in just one other location in Lancashire. Bird lover? Spot nuthatches, garden warblers, willow warblers, thrushes, mallards and moorhens.
One of the real highlights of Pleasington Old Hall Wood is the walled garden: lovingly restored from neglected ruin to natural paradise using a range of wildlife gardening techniques. Four central meadows are managed as hay meadows, a pond has been created, and tall herb and hedgebank species were planted alongside stunning ornamental plants. The result? 12 species of butterfly and seven species of dragonfly have been seen around the reserve, while plants such as greater spearwort and fringed water lily have encouraged aquatic insects and amphibians to breed in the pond.
Butterfly hotspots are nettles and buddleia; a favourite food source of peacock, small tortoiseshell and red admiral butterflies. Painted lady butterflies gorge on creeping thistle, while Jack-by-the-hedge and cuckooflower attract breeding orange tip butterflies, whose caterpillars feed on the plants.