Our Sheds is a scheme aimed at helping men and women from all walks of life.
We help men and women who have found themselves isolated from their wider community to reconnect, forge new friendships and keep up those skills learned from a lifetime's experience.
Our Sheds is part of our Myplace ecotherapy project and supports projects which benefit the local community and the local wildlife. Projects include making new benches and signs, making homes for wildlife and creating items which can be sold to raise money for our vital conservation work. 
Make an inquiry
If you think that the Our Sheds project could be of benefit to you or someone you know please get in touch with us directly by contacting T: 01772 872007 | E: myplace@lancswt.org.uk or complete the form below and a member of our team will be in touch to discuss your options and next steps.
What do we hope to achieve?
Focusing on 'make and repair' projects that benefit the individuals themselves as well as wildlife and local green spaces. Our Shed's aim is to support all those involved to find a new purpose and an outlet for their talents.
Our Sheds members come from all walks of life and each have a lifetime of experience and a variety of skills to offer that would otherwise be lost to the community.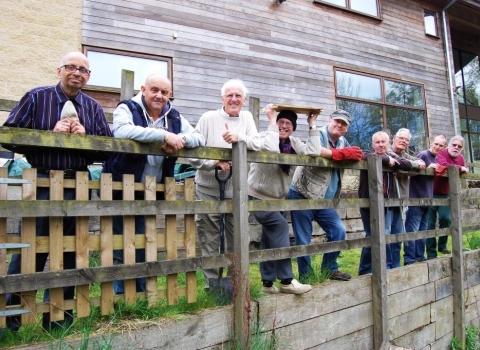 Connecting communities
Our Sheds aims to build community cohesion by creating a self-help and self-sustaining group of like-minded men and women, representative of the wider community and integral to it.
Our Funders
Our Sheds is funded by the European Social Fund.