Twice as good for wildlife
Feeding the birds is one of life's greatest pleasures. Not only does it bring great joy, but it can really help our feathered friends when times are tough and, when you buy your bird food from Vine House Farm, directly help all your local wildlife.
Thanks to our fantastic partnership with Vine House Farm, £10 from your first order is donated back to us, as well as 4% of all future sales.
The Wildlife Trusts have been in partnership with Vine House Farm since 2008. In that time the farm has raised more than £30,000 for our Trust alone, and more than £2 million for Wildlife Trusts right across the UK!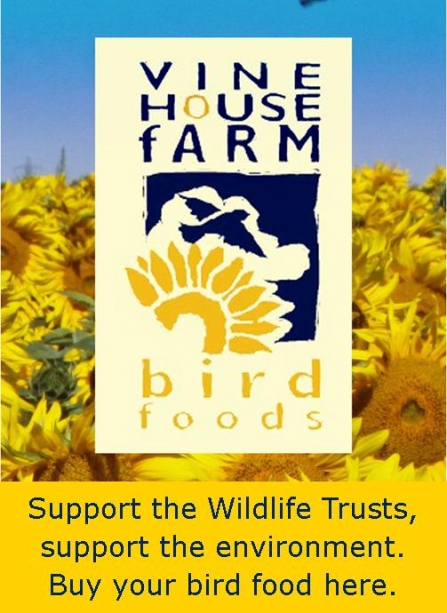 Who are Vine House Farm?
Vine House Farm is testament to the fact that farming and wildlife can, and should go hand-in-hand. What might look like your typical Lincolnshire farm at first glance is so much more.
Vine House Farm is a nature-friendly farm dedicated to helping wildlife recover and thrive, as well as enabling tens of thousands of people to experience the joy of wildlife in their gardens. Pioneering farmer Nicholas Watts has tailored his farming practices to benefit wildlife without impacting commercial value, has planted hedgerows and wildflower meadows, and installed nest boxes for a whole range of birds. And this is just the start.
Whitethroats, tree sparrows, barn owls and lapwings are just a handful of the species that have increased on the farm as a result of Nicholas' work.
How to help
To find out more about Vine House Farm and to buy food direct from their conservation award-winning farm, click here to visit the Vine House Farm website.