I need your help
My home is under threat and there are fewer places to find food every day. And I'm not alone: thousands of birds, insects and other animals across England are finding it harder and harder to survive. Plants and trees are under pressure too.
The systems and laws that should be keeping nature healthy are failing – both for wildlife and for people. 
The Wildlife Trusts and friends have convinced Westminster Government of the need for a new law – an Environment Act – that will improve protection for our country's wildlife and wild places. But not all politicians are convinced and to make sure the law not only protects wildlife like me but helps us to recover, we need everyone on-board.
MPs will be voting on this soon, so we need them to support a strong Environment Act (an environment act with teeth!) because a country with more wildlife is better for me – and better for you too!
This is a once in a generation chance to save wildlife - please speak to your MP for me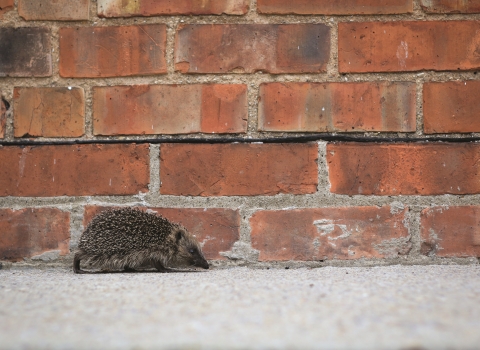 What are we asking for?
Nature targets
Legal targets for nature's recovery that politicians must ultimately achieve and regularly report on progress towards, for example: safer air to breathe in our cities.
A Nature Recovery Network
A joined-up network of habitats on land and at sea that provide enough space for wildlife to recover and adapt to change, and for people to thrive both physically and mentally.
A Nature Watchdog
An independent body to help people challenge bad decisions made by Government and councils, which have a negative impact on wildlife and our natural environment.
How you can help
Your MP works for you and they want to hear your views. We need to show them a strong Environment Act is something everybody feels passionate about by making a huge noise for nature!
Ask for a meeting with your MP
The most powerful way for you to make an impact is to ask your MP for a meeting.  It can be daunting at first thought, but don't worry – they are people just like you and me. Remember, you want to ask them to support a stronger Environment Act and share your personal reasons why this is so important to you.
Other ways you can help 
Write to your MP
Writing to your MP can be a good way to get all of your points across to them. Remember to share with them why the future of nature and wildlife is so important to you and share your personal experiences of this. Keep your letter clear and concise, so your MP knows what you are asking for.
Contact them on Twitter
Most MP's are on Twitter. You only have a limited number of words, so we would suggest you take a picture of yourself in your favourite local wild place using our downloadable poster, and tweet it to them asking them to support a strong Environment Act using the hashtag #WilderFuture.
For example:
@InsertMPTwitterHandleHere [Insert place name here] is my favourite wild place. Are you going to help protect it by supporting a strong #EnvironmentAct? #WilderFuture
Keep in touch 
We want to hear how you are taking action for a Wilder Future. Please let us know by tweeting us @Lancswildlife or emailing us info@lancswt.org.uk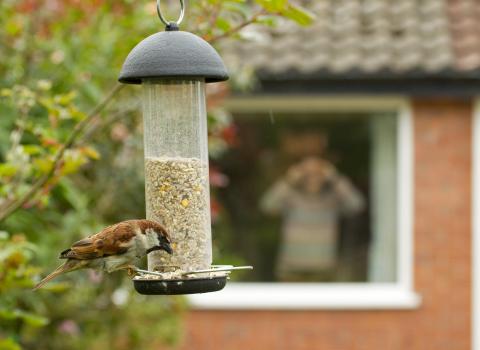 Why do we need an Environment Act?
We need wildlife. Our natural world is valuable in its own right. As well as storing carbon and reducing flood risk, a healthy natural landscape is the foundation of our wellbeing – we depend on it and it depends on us. Without this, the survival of humanity is at stake. By creating more space for nature, we can create a better world for people and wildlife.
Wildlife is in trouble. From rivers and woodlands to birds and wildflowers, our natural world is struggling. More than half the species assessed in the latest State of Nature report have suffered since the 1970s, with many of our much-loved animals (including hedgehogs and great crested newts) struggling.
Wildlife needs us. We have a unique opportunity to make a difference, and we can make a difference. A new and ambitious Environment Act can help to reverse the trend of missing wildlife, setting out a plan for nature's recovery and creating a healthier natural world for us all.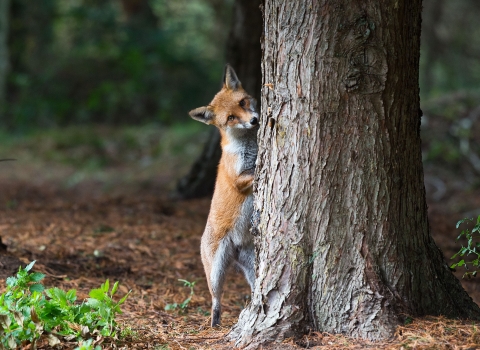 Why is an Environment Act Important to Lancashire, Manchester and Merseyside?
A strong Environment Act Will... 
Improve people's access to nature, especially in towns and cities.
Create new wild areas and wildlife corridors across the three counties.
Keep our existing wildlife sites safe from harm.
Join up new sites with old ones to create a network of green spaces.
Stop our soils washing away into rivers and the sea.
Improve air quality, especially in our towns and cities.
Stop poisoning our rivers and streams with chemicals.
Reduce emissions that are contributing to climate change.
Protect people's rights to a healthy natural environment.
Avoid the loss of environmental protection laws after Brexit.