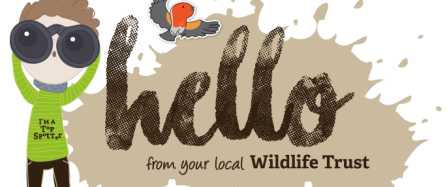 Local Wildlife Watch Groups
Wildlife Watch is an exciting way for youngsters to explore their surroundings and share some nature moments with other wild children.
We have Watch groups throughout Lancashire, Manchester and North Merseyside, so if you are aged between 8 - 13 and are into bugs and slugs, frogs and logs, voles and moles, bees and trees or trails and snails, then come along!  Some groups are happy for younger ones to go along so long as they are accompanied by an adult, so please do check with us.
To find out more, simply contact the Watch leader for your nearest group from the list below.
Introduce your kids to nature
Did you know there is a Wildlife Watch magazine? Packed with fascinating wildlife facts and fun-packed activities, its pages will inspire the whole family to get closer nature.
Want to explore your WILD side together? Explore family membership and join today to receive your Wildlife Watch welcome pack.
"The Wildlife Trusts play an important role in protecting our natural heritage. I would encourage anyone who cares about wildlife to join them."