Thank you for going wild with us!
30 Days Wild 2020 was our biggest year yet, with almost 7,000 of you taking part across Lancashire, Manchester and North Merseyside! We loved watching you connect with the nature on your doorstep, and seeing the different ways you chose to stay wild for 30 days.
The challenge might be over, but there are plenty of ways you can stay wild throughout the year. Keep up your daily contact with nature and you'll experience a feel-good factor that does wonders for wellbeing.
More ways to stay wild
Who are Lancashire Wildlife Trust?
The Wildlife Trust for Lancashire, Manchester and North Merseyside is part of the Wildlife Trusts movement. We're a grassroots conservation charity working alongside 46 other individual Wildlife Trusts in every corner of the UK, Alderney and the Isle of Man.
Our Wildlife Trust cares for 50 special wild places on your doorstep, from beautiful ancient woods and threatened peatlands to rugged limestone cliffs and inner city pockets of wildness. We protect and restore wildlife, campaign for a Wilder Future and inspire others to care for our precious natural world, on land and at sea.
By taking part in 30 Days Wild, you can help us achieve our mission of bringing people closer to nature and helping wildlife thrive once more.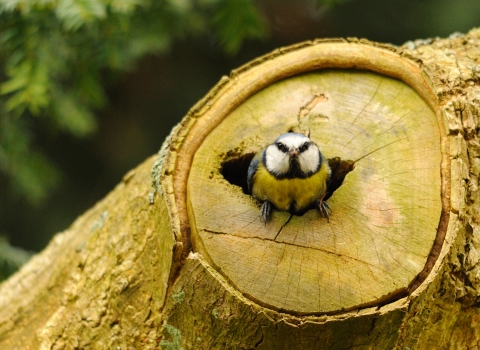 Become a member
We hope that 30 Days Wild has helped you forge a lifelong connection with the wonderfully wild world on your doorstep. The plants and creatures we share our region with are very special, but they're also under threat, and we need your help to protect them.
By becoming a member you'll be supporting our work to restore, reintroduce and safeguard our region's wildlife for generations to come.
Become a member today