Contracting and consultancy
A one-stop shop, from conception to completion
As a leading conservation organisation established within the region for more than 40 years, Lancashire Wildlife Trust has unrivalled local expertise in delivering practical countryside management, conservation and landscape projects.
The Trust's nature reserve portfolio contains 39 sites covering 970 hectares. Keeping these safe and in good ecological condition, and offering opportunities for involvement to other organisations equips our teams with an enviable level of skills and experience that they can apply to contract work.
In recent years, the Trust's Contract Services Team has gone from strength-to-strength, establishing a loyal client base within both the public and private sectors. Backed by the wealth of ecological and technical knowledge within the Trust and sharing its ethos, our clients can be confident of a sensitive and complete service.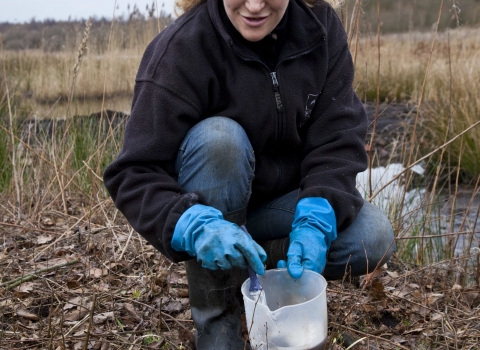 Consultancy Services
Building with Nature
Species surveys
Vegetation surveys
Planning
Design
Training
Habitat management plans
Landscape plan drawings
Community engagement advice
Biodiversity benchmark
Community consultation and leadership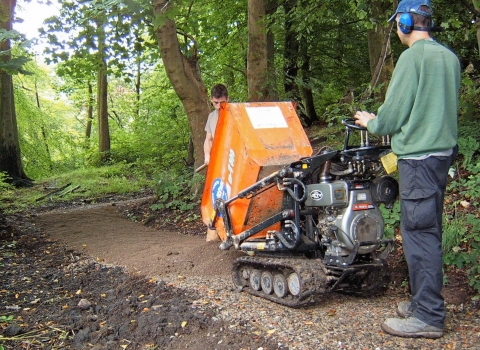 Practical delivery
Habitat creation and restoration
Access solutions
Project management
Urban green space conservation
Countryside management
Community consultation projects and leadership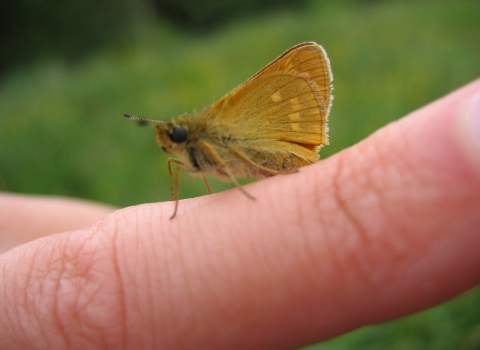 Management and maintenance
Sustainable solutions 
Full land management and maintenance programming 
Invasive species control
Woodland management
Grasslands
Wetlands and waterways
Boundary management
Client base
Wigan Council
Preston City Council
Lancashire County Council
Red Rose Forest
Forestry Commission
North West Development Agency
Blackburn with Darwin Council
Chorley Borough Council
Natural England
Case Studies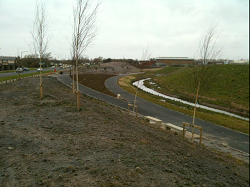 Alt Meadows
A £182,000 project at Croxteth, Liverpool, saw The River Alt de-culverted and a new channel created for it across a former brownfield site. Find out more.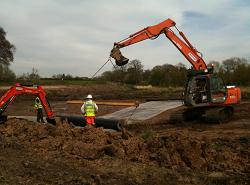 Haslam Park
This exciting project saw an extensive wetland area be created to enhance the existing habitat in the nature reserve area of the park.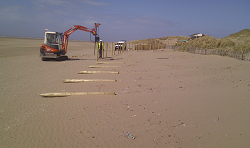 Lytham Dunes
As a vital part of this dune protection project we constructed a boardwalk and steps, as well as installing over 1km of fencing and more than 500 posts.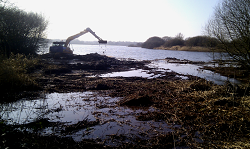 Pennington Flashes
Our work here included improving a reedbed habitat for bitterns, which was done by creating channels through the reedbed and lowering an area to create new reedbed.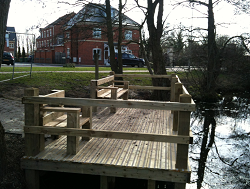 Preston platforms
Two large public platforms in Fulwood, Preston, had come to the end of their lives and we replaced them with some smaller and more cost effective ones.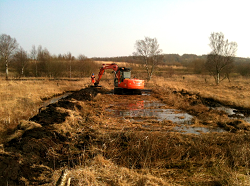 Red Moss
As part of the restoration of the lowland raised bog, our work here included the installation of plastic piling, bunds and ditch blocks.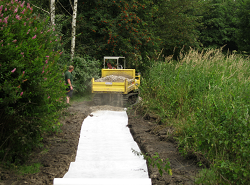 Seven Acres Country Park
We delivered access and habitat improvements to this picturesque Bolton country park by constructing new paths and steps, installing kissing gates and enhancing the wetland habitat.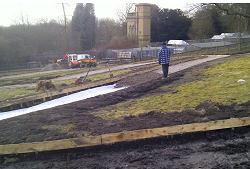 The Hive at Moss Bank Park
Here we delivered the installation of infrastructure and landscaping for The Trust's Hive food growing project, created at Moss Bank Park in Bolton.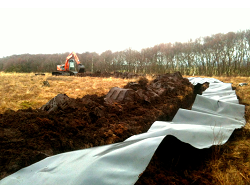 Winmarleigh & Cockerham Moss
This £142,000 project involved restoring 75ha of this 90ha Site of Special Scientific Interest (SSSI), designated for its lowland bog habitat and presence of the bush cricket and large heath butterfly.
Get in touch