Putting nature at the heart of building
Building with Nature puts nature at the heart of new development in a way that's good for people and for wildlife.  Using the Building with Nature standards, we want to help planning authorities deliver 'green infrastructure' projects that work with nature rather than alienate it.
Truly green building has wonderful benefits - like more birdsong, pollinating insects and carbon-capturing trees - that improve the health and wellbeing of residents as well as the environment.
We want to work with planners and developers in the North West to create homes for people and for wildlife. If you want to work with us, click the button below.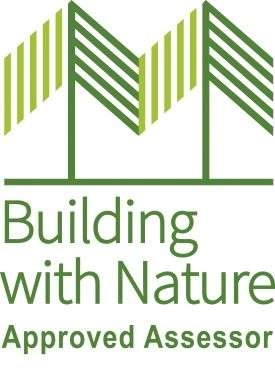 Our approach works because it draws on evidence and good practice guidance, having been co-developed with local authorities, private sector developers, people and communities.  
The Standards have been tested and refined in multiple locations from Cornwall to Scotland, with inner city regeneration projects, major urban extensions and strategic allocations, smaller in-fill development, and commercial facilities, demonstrating how using the Standards can deliver multiple benefits to both people and the natural world in a range of contexts. 
How it works
Engaging with Building with Nature at the earliest stage means you will be able to promote the benefits of green infrastructure to your funders, stakeholders and, more importantly, your potential buyers. Schemes can be accredited at any stage of development. 
Building with Nature Flyer
Building with Nature Brochure