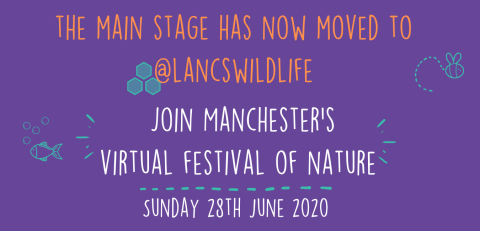 Thank you for joining MFoN 2020!
We didn't expect to have to take our festival digital on Sunday 28 June, but we did it, and we'd like to thank each and every person who took part and made sure MFoN 2020 still went off with a bang.
We hosted live events, workshops and film premiers with some of the North West's best conservation organisations from our Twitter page, @Lancswildlife. Hopefully, we can all meet again in person for MFoN 2021 - bigger, better and WILDER than ever.
If you're a business or organisation, why not read more about how you can sponsor Manchester Festival of Nature and show your support for local communities and wildlife?
What was on the MFoN 2020 programme?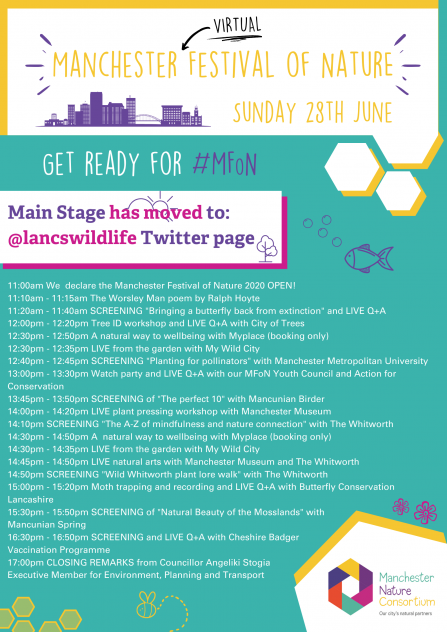 The people of Manchester are so lucky to have such wonderful wildlife on their doorsteps, and we can't wait to help them experience it.
Who will be joining us?
City of Trees | Action for Conservation |  Manchester Museum | Manchester Metropolitan University | University of Manchester | Whitworth Art Gallery | Butterfly Conservation Lancashire | Greater Manchester Birding City Region | Cheshire Badger Conservation Programme | Manchester City Council | Greater Manchester Local Records Centre 
This will be a huge opportunity to showcase just how important wildlife is in the city.
Keep up with MFoN on social media
Want to stay up to date with everything MFoN? Follow us on Facebook, Twitter or Instagram!