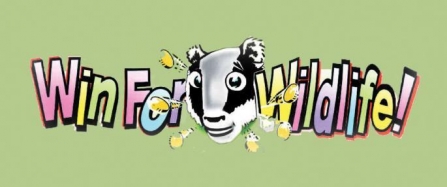 Donating and Winning
Costing from as little as £2 a month, entering the Win for Wildlife Lottery is great value. The more people that play, the more funds we can raise for wildlife and the higher the prize fund will be.
Since the lottery started in 2004 it's raised over £158,853 towards the Wildlife Trusts - and we've given out £116,055 in prizes!
Click here to download your application form
A Better Chance For Wildlife
The Trust has achieved so much with your help over the years and as we continue to grow, so does the conservation task facing us. New challenges arise constantly and every year we are happy to report more success stories that are only possible because of you generosity.  
In order to meet the rising costs of our conservation commitments; Lancashire, Cheshire and Cumbria Wildlife Trusts have come together to raise funds for our work with the launch of the North West Trusts' 'Win for Wildlife' lottery. 
Many thanks for your continuing support and good luck in 'Win for Wildlife'. If you know others who may like to support us in this way, please help us to spread the word! 
The Way It Works
Each monthly entry costs just £2.You will be allocated a unique lottery number, which remains yours for as long as you wish to continue playing. You can have as many personal numbers as you like for only £2 each... The more numbers you play, the greater chance of winning! 
On the 20th of every month (or the nearest following working day), the lucky winners are selected at random and prize cheques are issued automatically and posted to arrive the following week, so there is no need to laboriously check your number and put in a claim! 
Players MUST be 16 years or over 
Send completed forms to:
North West Wildlife Trusts
FREEPOST NEA 13976
Plumgarths
Crook Road
Kendal
LA8 8BR
Our April 2019 winners are:
Membership Number           Prize
113971                                  1st prize (£500)
116534                                 2nd prize (£100)
109853                                3rd prize (£25)
130085                                4th prize (£10)