Mapping a Nature Recovery Network
250,000 miles of road verges that could support nature
430,000 hectares of gardens in the UK that could be wild
Meadows support 8x more wildlife than mown grass
70% of the UK is farmland that could help wildlife
What is a Nature Recovery Network?
A Nature Recovery Network is our vision for a joined-up natural world; where wild places across the country are connected to give nature room to thrive, on land and at sea. It allows plants, animals, seeds, nutrients and water to move from place to place and enables the natural world to adapt to change. It gives plants and animals more places to live, feed and breed.
To recover, wildlife cannot be confined to nature reserves. We need to create a Nature Recovery Network that extends into every part of our towns, cities and countryside, bringing wildlife and the benefits of a healthy natural world into every part of life. Letting flowers bloom along road verges, installing green roofs across city skylines, planting more street trees to give people shady walks in the summer, encouraging whole communities to garden for wild plants and animals - it's time to stitch back together Britain's tattered natural fabric of wild land. In doing so, we'll not only help nature recover, but enable even more people to experience the wonders of our natural world.
How can we make it happen?
To create a Wilder Future for our region, we need the laws, the tools and the people to do it.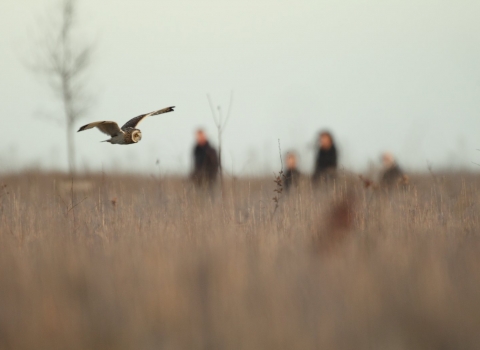 1. A strong Environment Bill
We need an Environment Bill with legally-binding targets for nature's recovery. This would commit future governments to increasing the diversity and abundance of our wildlife, making it a bigger part of everyone's daily lives; and to improving the health of our air, soils, rivers, seas and, consequently, people. This Bill would build on the foundations of existing wildlife laws. It would be about nature's recovery and rebuilding society's connection to the natural world.  It will need to ensure that regulation, investment, public spending and practical action work effectively together.
2. Nature Recovery Maps and Plans
For nature to recover, we need Local Nature Recovery Network maps and plans, to identify where good wildlife habitat is already, where it should be and how it will be protected, restored, created and joined together to achieve recovery. The maps would then be used for local planning decisions and to target investment of agricultural funding, net gain contributions and more. So we are calling for laws to require all relevant parts of central and local government to work together to map, plan and create a Nature Recovery Network.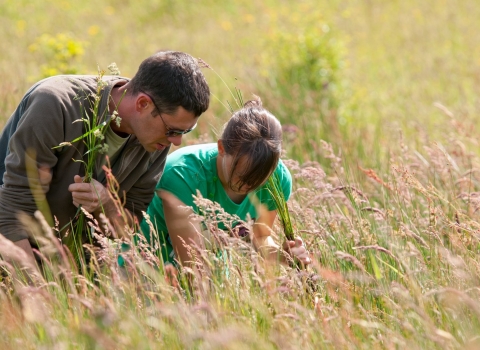 3. The people to make it happen
People and organisations from all corners of society will need to be called upon to make space for nature. This will include land managers (such as farmers and foresters), developers and investors, public bodies and regulators. All of us have a role to play. We can help by taking action for, and providing space for, wildlife where we live and work.
What we're doing locally
We're working to influence the policies that set the rules governing where and how development happens, and where public payments for nature go.
We make the case upward to national Government to ensure local planning authorities have the right tools available to set strong policies to protect, restore and enhance wildlife; and that any public payments to farmers, foresters and other landowners and managers are used to best effect for nature's recovery.
We work at a local level to provide advice and work on the ground to help this happen, and keep happening across Lancashire, Greater Manchester and North Merseyside, and in our Irish Sea.
Locally and nationally, we're working with others to gather evidence to promote the planning and mapping of a Nature Recovery Network on land to guide development to areas that are less important for nature, and to target funding and action to where it will best help nature to recover and thrive. Already some networks are mapped in Lancashire and in the Liverpool City region, and work is well underway for Greater Manchester.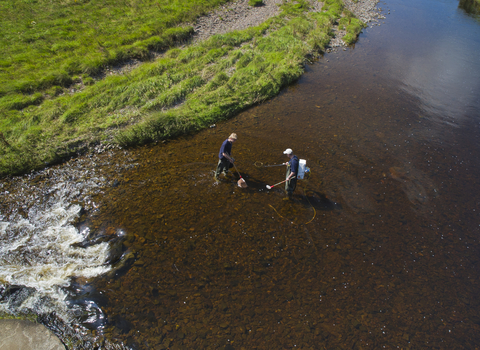 Protecting wildlife on your doorstep
We're working to influence planning policies in the Local Plans that guide development in each of the 26 local planning authorities across our area, as well as in the spatial frameworks for the Greater Manchester & Liverpool City Region, and in the Marine Spatial Plan for the Irish Sea off northwest England.  
We want to:
Ensure that greenspace in new development on land delivers an overall improvement for nature and protects and expands local populations of highly threatened species.
Ensure that nature has a chance to recover on the bed of the Irish Sea and in the waters above, whilst integrating necessary development at sea.
Find out more about our Nature Recovery Networks