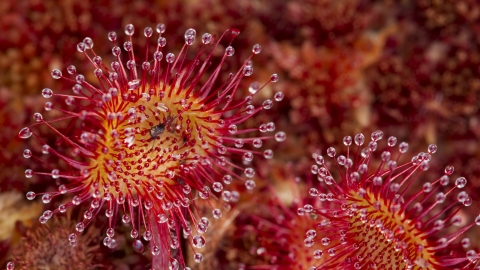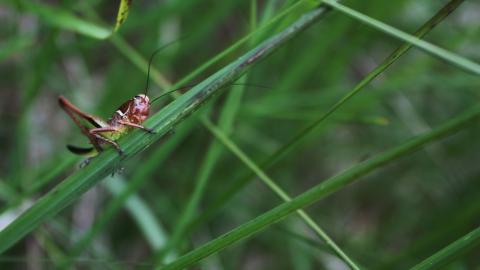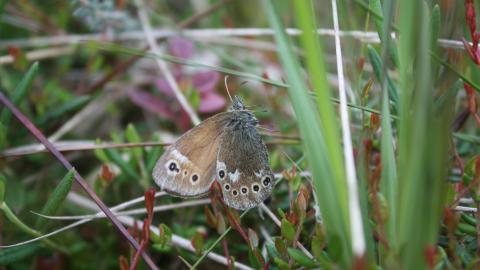 Winmarleigh & Cockerham Moss
Lancashire's largest peatland is being restored to its former glory as a haven for rare wildlife and an invaluable carbon store.
Know before you go
Parking information
No parking near site.
Walking trails
A public footpath runs through the middle of this site. The site has difficult access due to the numerous drains and tussocky vegetation so care must be taken.
Access
No general access. Contact the Reserve Manager for more information.
When to visit
Opening times
Restricted.
Best time to visit
Spring to Summer
About the reserve
Winmarleigh and Cockerham Moss is Lancashire's best example of a lowland raised peat bog. Nestled near Garstang, between the villages of Cockerham and Winmarleigh, the reserve is a real hidden gem, but is still recovering from a chequered past.
Drained and exploited for peat extraction, the Moss suffered serious degradation until it's fortunes began to turn around in the 1990's when, under the auspices of English Nature, work was started to re-wet and restore the land. Then in 2010 and 2012, we bought Cockerham Moss and Winmarleigh Moss to safeguard the plants and animals, and began restoring this invaluable landscape.
After years of destructive activity, the Moss is drying out and losing its important animal and plant-life. Thankfully, our staff and volunteers are working hard to rewet the moss and encourage the regrowth of important plants.
We have constructed more than 4km of peat bunding to help hold water on the reserve. Supported by our other restoration work, Winmarleigh and Cockerham Moss is beginning to thrive once more.
Common lizards can be spotted scuttling amongst the vegetation and fascinating plants like the carnivorous round-leaved sundew lurk underfoot. Sphagnum moss is beginning to regrow, and the beautiful red rubies of bog cranberry can be seen across the reserve. Most exciting of all, the rare large heath butterfly flies across the boggy areas of Winmarleigh Moss between late June and early August.
If left alone, Winmarleigh and Cockerham Moss would dry out completely, losing all of the rare plants and animals who call it home.
Habitat