What is Baltic Bingo?
Baltic Bingo is our new youth wildlife competition designed to help children connect with nature and learn more about Liverpool's local wildlife throughout June. Using our Baltic Bingo worksheet you'll see how many of the 25 different types of wildlife you can find, recording your discoveries using the iNaturalist app.
The competition is open to children in Years 4-6 across Liverpool City Region. Children must have their parents or guardian's permission to enter.
The closing dates for entries is 23:59 on Wednesday 30 June 2021.
What do I have to do?
Taking part is easy! Click the button below to download your Baltic Bingo worksheet then decide which featured animal or plant you want to find. Once you track it down, take a photograph and upload it to iNaturalist.
Once you've taken a photograph of each species on the worksheet, you've won!
Download your Baltic Bingo worksheet
Where can I take part?
We'd love it if you could embark on your wildlife treasure hunt at Wapping Dock, Parr Street or the Baltic Green Urban Park as we're really keen to know which plants and animals call these places home.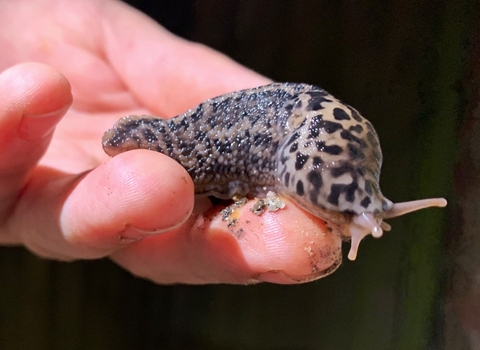 How to play Baltic Bingo
1. Ask a parent or guardian to download the iNaturalist app onto their phone and create an account.
2. Download the Baltic Bingo worksheet.
3. Find as much of the wildlife on the worksheet as you can, taking photographs as you go.
4. Ask your parent or guardian to upload your photos to iNaturalist and give the location of where you found them (for example: the street or postcode where you saw the wildlife).
5. When you have found everything on the Baltic Bingo worksheet, make sure your name and your parent/guardian's iNaturalist username are filled in at the top.
6. Email a photo of your complete Baltic Bingo worksheet to crothschild@lancswt.org.uk with the heading 'Baltic Bingo Wildlife Competition'.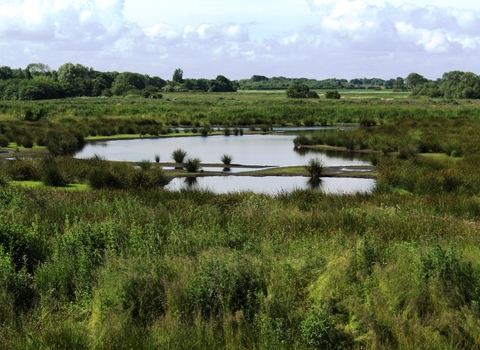 The prizes
The winning school will receive an educational package from our Lunt Meadows Nature Reserve team, either to be delivered at the school or at Lunt Meadows. They will also be featured alongside the runner-up schools on the Lancashire Wildlife Trust website.
Every child that submits a completed Baltic Bingo worksheet will receive a printable certificate of achievement in recognition of their hard work recording wildlife.
Competition rules
· Submit your competition entry by Monday 1 July via email. We are not accepting postal entries.
· Five Baltic Bingo squares are location-specific and require competitors to upload evidence of their wildlife sighting to iNaturalist.
· When recording wildlife using iNaturalist, all entries must include a photograph or audio recording, a location and a date.
· We aim to inform the winning school within 14 days of the competition closing date.
· All competitors must be in Year 4, Year 5 or Year 6.
· All competitors must ask permission from a parent or guardian before entering.
How does iNaturalist work?
iNaturalist is an online social network that allows biodiversity information and wildlife sightings to be shared across the world. The mobile phone application can be downloaded from any app store.
Here is Connor from our Myplace team explaining how to create an account on iNaturalist and upload photographs.
To create an account, users must be aged 13 or older - which is why only adults and guardians are asked to upload photographs and location data as part of the Baltic Bingo competition.
Why are we focusing on Liverpool City Centre?
Wapping Dock, Parr Street and the Baltic Green Urban Park are focus sites for Liverpool's Urban GreenUP project, which aims to bring nature back to the city as well as tackle the impact of climate change and pollution. The Urban GreenUP project is funded by the European Union's Horizon 2020 programme.
More than 12,000 plants and flowers have been installed in Parr Street's Living Green Wall as part of the Urban GreenUP project, making it a beautiful place for young naturalists to practice photographing nature using iNaturalist. Wapping Dock – where competitors have three types of wildlife to find – is now home to an impressive floating ecosystem. The Baltic Triangle has also been transformed with the recent installation of a nature-inspired art trail, Heavy Gardening, where sculptures double as potential habitats for certain species. All of these green interventions will play a role in mitigating climate change, as well as in improving the air and water quality of our city.
Young naturalists are helping us to learn more about the wildlife across Liverpool. By submitting details about what they see and where they see it, young naturalists help make a difference to our understanding of wildlife across Liverpool City Centre. The greater the number of observations that iNaturalist has, the easier it is for the experts to work out the best ways to protect nature.