Get a special welcome pack
Help protect your local wildlife
Get Lapwing magazine three times a year
Get top tips for connecting with nature
You can make a difference
From colourful wildflower meadows and birdsong-filled parks to fluttering butterflies and busy garden bird feeders, the sights and sounds of nature make us happier and healthier. Never has this been more true - the wildlife on our doorsteps really has been a lifeline during these challenging times.
Wildlife is in a worrying decline, but you can make a difference. By becoming a member you're directly funding our charitable work on the ground to safeguard wildlife across Lancashire, Manchester and North Merseyside.
You'll also receive a welcome pack, and a copy of our exclusive Lapwing magazine three times a year, both full of ideas to help you continue connecting with nature. 
Your membership will help us to:
- Protect, restore and create new homes for wildlife
- Manage 40 nature reserves and 2,800 hectares of land for both wildlife and people
- Reintroduce locally extinct species, and ensure those under threat don't disappear
- Train volunteers and provide new opportunities
- Educate the next generation of wildlife champions
- Run events that inspire people to take action for nature
Your local wildlife will blossom, thanks to you.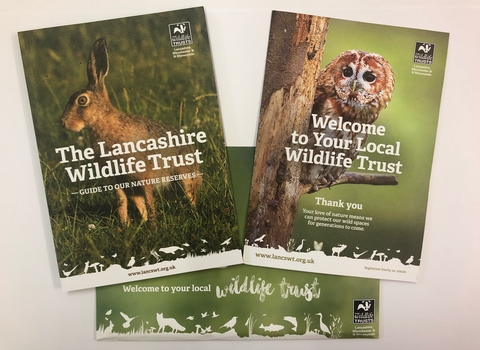 You'll receive:
96-page guide to our nature reserves
Three issues of Lapwing magazine a year
Regular email updates
Sign up for your pack today
Introduce your kids to nature
Did you know there's a Wildlife Watch magazine? Packed with fascinating wildlife facts and fun-packed activities, its pages will inspire the whole family to get closer to nature.
Want to explore your WILD side together? Join as a family to receive your Wildlife Watch welcome pack, which also includes:
- One Wildlife Watch magazine per family, four times a year
- Posters and a membership card
- Stickers and a badge
- Wildlife Watch handbook
- Information on your local Wildlife Watch group
- Even more goodies when you've been a member for three months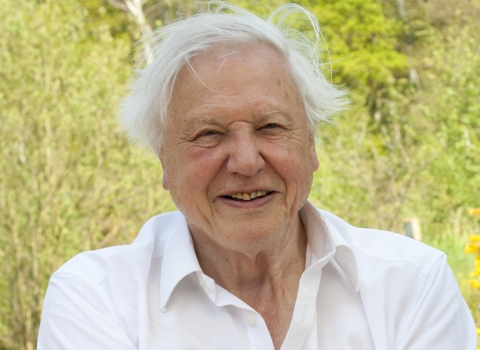 "The Wildlife Trusts play an important role in protecting our natural heritage.
I would encourage anyone who cares about wildlife to join them."
Become a member today
We like to support an organisation which makes a significant impact on successfully conserving wildlife in an area impacted by industry.
Already a member?
Help us spread the word about membership by referring friends and family.
If your loved one decides to join Lancashire Wildlife Trust you'll both receive a complimentary voucher for a brew for two at one of our beautiful visitor centres and cafés*. All you need to do is click the button below and send them the link to the page.
Other ways you can help