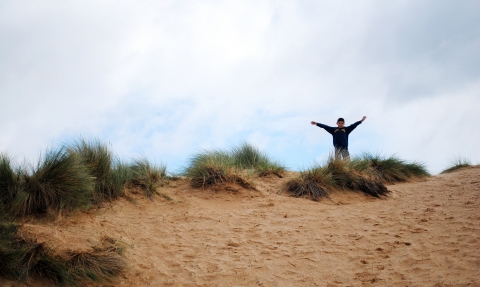 Beach School
A unique outdoor learning experience for local schools
Beach School is a completely new and unforgettable way for children to immerse themselves in the wonders of the UK's seas. We aim to improve students' knowledge about their local coastal environment by connecting them with nature; opening their eyes to this amazing habitat and inspiring them to care for our coasts.
11% of under 14's have never visited a British beach
Not only that, but 64% of children play outside less than once a week. With just five minutes of 'green' exercise being proven to improve mental wellbeing, it is important that all children have the opportunity to explore their local coastline.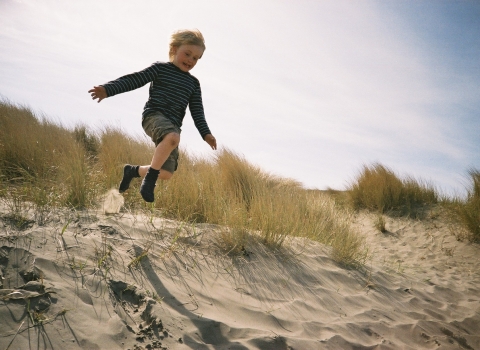 What is Beach School?
We're taking Forest School to the beach!
Beach School follows the same ethos as Forest School, using the coast as a platform for a whole new learning experience that provides children with the opportunity to explore their natural surroundings in an organised setting.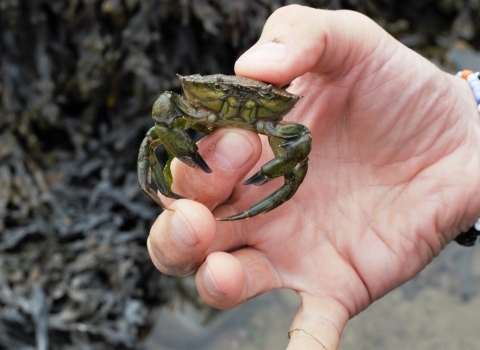 Our Beach School vision
People who have easy access to their local coastline often visit on a regular basis, but what about those who cannot easily access a beach or coastal environment?
We believe that every child should experience the wonders of our beautiful British coastlines, so we are removing this barrier and providing children with the opportunity to visit, learn about and fall in love with the beach through inspirational hands-on learning. If the next generation is disconnected from the coast, they will not feel passionately enough to want to conserve and protect it in the future.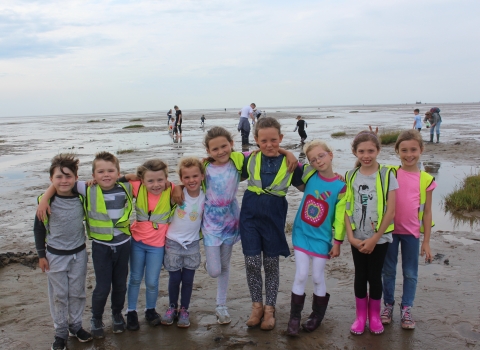 What happens at Beach School?
Beach School is about educating children through a variety of fun games and activities; raising awareness about their local coastal environment and how they can help to sustain it for future generations. These are just some of the topics we might explore:
How to behave sensibly and act responsibly when using the beach
Seasons and tides
Pressures on the marine environment; including over fishing and marine pollution
Species identification and information
How marine flora and fauna are adapted to survive in their environment
Mini beach cleans
Environmental/marine art
Through these activities children will also develop important life skills such as team working, confidence in an outdoor setting and emotional intelligence.
Beach School locations
Our Beach School sessions are delivered by a group of passionate Wildlife Trust team members who are dedicated to enthusing the next generation with awe and respect for our seas. They currently run Beach School in Fylde, but we hope we can expand even further in the future.
Interested in Beach School?
Click the button below to visit the Living Seas North West website and find out how to contact our Beach School team.