A new set of Wild Guides have been published by Princeton Press. I will be reviewing the new guides this week. Our final guide is Britain's Birds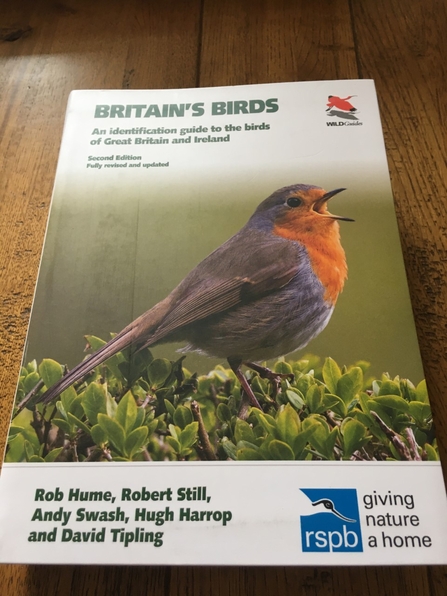 Lockdown has meant lots of sitting at my computer trying to ignore the party on my bird table, involving more than 20 starlings every day.
Even locked in your home, you cannot ignore the characters that land in your garden every day.
To understand and identify your visitors, and others you may see out and about, you need a really good bird book.
I would say exceptional in the case of Britain's Birds - An identification guide to the birds of Great Britain and Ireland by Rob Hume, Robert Still, Andy Swash, Hugh Harrop and David Tipling.
It offers a simple step-by-step approach to identifying birds for all levels of bird-watcher, with stunning illustrations and photographs. Check out the subtle difference in large gulls flying and then get out and use you new skills to identify some of these birds.
Common and rare birds all get a page each, and it's a good way of finding facts about the moorhens, coots and water rails that inhabit Mere Sands Wood, Lunt Meadows and Brockholes. You will certainly know when a coot is coming in future - "Voice: Loud, sudden 'kowk!' and various sharp, metallic notes. Young have feeble but far-carrying whistles."
Birds are shown through various stages of development from fledglings to adults, again helping with identification.
This is a solid 570-plus pages of our bird families and is a brilliant companion to getting out of the house all year round - or just stay at home and watch from your window, while learning about the birds on your doorstep.