A new set of Wild Guides have been published by Princeton Press. I will be reviewing the new guides this week. Today - Britain's Spiders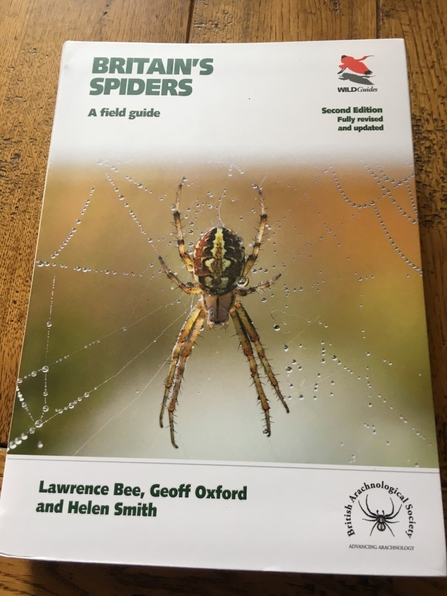 "From the first time a jumping spider turned to 'look at me' I was bewitched by spiders. Eight lustrous, obsidian lenses seemed to reflect my own curiosity in their depths."
A quote by the amazing Nick Baker, Vice President of the Wildlife Trusts, kicks off Britain's Spiders - A Field Guide by Lawrence Bee, Geoff Oxford and Helen Smith.
For me that's a pretty good endorsement to start a book, having spent time in Nick's company. If he is involved it must be good - and it is.
The book begins with a guide to distinguishing spiders, a glossary of spider terms and an insight into their biology. The best way to lose your fear of something is to find out more about it. 
In Britain's Spiders you do get up close and personal with some exceptional photographs of these beasties, and it is fascinating.
I have had a couple of encounters with mouse spiders in my home recently so it was great to delve into these creatures - "Mouse spider species can be found wandering around indoors at night; grey hairs on their body give them a mousy look." Then you look deeper and there are two pages explaining the two different kinds of mouse spider.
Of course you won't have to go too far to study some spiders as they will have built webs in the corners of room and under the chair you are sitting on. House spiders are big, compared to most in the UK. 
The book really does get close to these beautifully marked creatures and you may feel like sharing your home with them when you have read it.