A new set of Wild Guides have been published by Princeton Press. I will be reviewing the new guides this week. Today – Europe's Dragonflies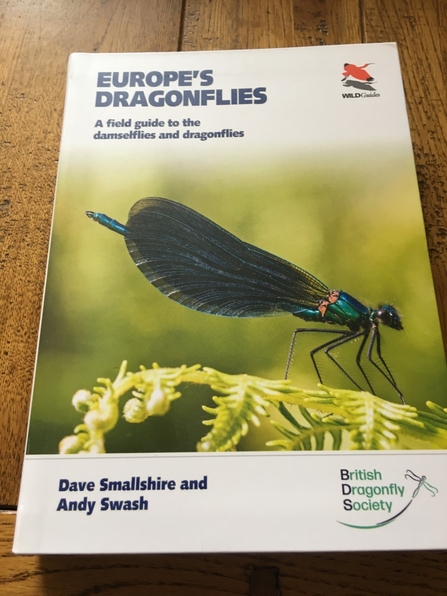 On an early visit to Lunt Meadows, our nature reserve close to Sefton in Merseyside, I took a picture of a damselfly.
It turned out that I had recorded the first banded demoiselle on the site for 30 years - that was a really proud moment but I have always loved dragonflies and damselflies.
I like the fact that you can wander through grassland in summer and there is a firework display of colour going on ahead of you as these insects take off in annoyance and land a couple of yards further on.
Since Europe's Dragonflies - A Field Guide to damselflies and dragonflies, by Dave Smallshire and Andy Swash, arrived in my house, it has been well thumbed.
Many pictures in this guide bring back memories of summer days out on nature reserves over the past 10 years, working for the Wildlife Trust. These are lovely memories.
It's field guide, so it aims to encourage people to get out and record these magnificent insects - but it's not just for beginners, there is useful information for all levels.
Types of dragonfly, descriptions and where to spot them get the ball rolling, but you will soon be immersed in the many shades that characterise these Odonata.
As with all these Wild Guides, the photographs are glorious and descriptions are accessible with just the right amount of education thrown in.
One of my favourite insects is the brown hawker - "Patrols over water bodies and adjacent merging vegetation." They have been described in other places as "like World War One biplanes."
With cousins from Europe added, this is a great travel guide too.