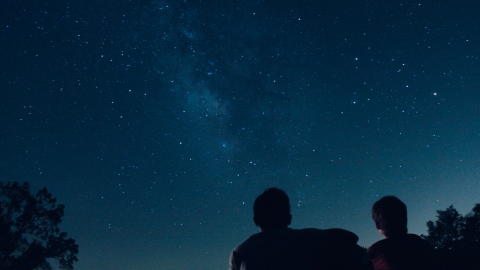 Stargazing at Mere Sands Wood
Location:
Mere Sands Nature Reserve,
Holmeswood Road,
Ormskirk,
Lancashire,
L40 1TG
Join us for a magical evening under the stars at Mere Sands Wood.
Event details
Date
About the event
Robert Ince will be your guide taking you on an incredible journey through the constellations and along the Milky Way, while also showing you how to find all sorts of heavenly objects for yourself. He will try and show some of the skies wonders through powerful telescopes and binoculars and will attempt to answer your questions on life, the universe and everything!
Robert will tell you more about how we need to protect dark skies and show startling images and videos of the objects we hope to see when we go outside, weather permitting. But even if the weather does not co-operate there still will be colourful talks, videos and hands on help with telescopes, together with friendly advice on how to get started in this wonderful hobby.
Wrap up warm - night time stargazing  can be cold, bring binoculars if you have them and also a torch. Come dressed for the weather wearing warm clothing and sturdy footwear.
Wrap up warm - spring nights can still be cold, bring binoculars if you have them and also a torch. Don't forget a hat....
This event is only suitable for children aged 10+ who are able to sit and listen to a speaker.
Did you know; from towns and cities we see just a handful of stars, but, when away from light pollution, we could count 2,000 at any one time!
Please book early - places are limited and only available in advance.
The event is held at Mere Sands Wood visitor centre, meeting in the classroom before going outside to see the stars. The visitor centre has literature, toilets and a small shop selling gifts, hot and cold drinks and confectionery. The site is run by The Lancashire Wildlife Trust, who are a local wildlife charity, working to protect wildlife and nature for the future.
Parking: - cost included in the ticket.
Main Car Park is on a 'Pay on exit' camera based system. Please remember to give the organisers your car registration to avoid being charged for car parking.
- Event includes an astronomy related presentation or talk.
- Event will involve stargazing and observing the skies through telescopes weather permitting
Booking
Suitable for
Adults, Experts, Beginners