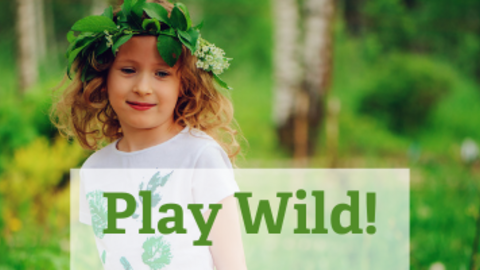 Play Wild
Location:
Online event,
Your home!
Book
To kick off My Wild Garden Week, our My Wild City team will be joining Lesley Martin from Freerange Classrooms for half an hour to show you how to bring nature closer to you in your garden with some nature games and crafts.
About the event
When you book on to this digital event you'll be asked to bring along some everyday materials - see full list below. You can do these activities with us on the day, and / or repeat them on your trip to the park later on.
- Bits of bark
- A sheet of tin foil cut to roughly A5
- A sheet of A 5 card
- Old plastic picnic cup or paper cup
- A couple of knobbly twigs
- Googly eyes if possible
- Dark permanent marker
- Left over craft scraps
- Old plastic picnic plate or paper plate
- A couple of handfuls of compost or soil in a bag
- A small bag of natural things like twigs, moss, pebbles etc
- A couple of handfuls of different leaves
- Cocktail sticks
Booking
Price
Free!
Suitable for
Families, Children