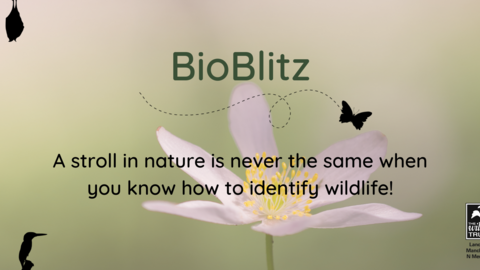 BioBlitz at Philips Park
Location:
Philips Park, Bury,
The Barn, Phillips Park, Park Lane, Whitefield, M45 7QJ,
M45 7QJ
BioBlitz is a beginner-friendly ID walk to explore the biodiversity of Philips Park by using the citizen-science platform iNaturalist.
About the event
The diversity of living beings is immense, from the tiniest insect to the huge ancient oak trees. Getting to know better the local species allows us to better interpret what is around us and how can we protect it. A stroll in nature is never the same when you know how to identify wildlife!
Join us on this walk to get to know the diversity of species in Philips Park and help us to create an inventory of species for this incredible Local Nature Reserve. It will be used the iNaturalist app that can be download for free in Google Play and in App store.
The meeting point will be outside The Barn in Philips Park, starting at 10 am and finishing at 12 am on the 22nd of September.
Don't forget to bring comfortable and adequate clothes according to the weather forecast. Boots are recommended. Bring your water bottle to keep you hydrated throughout the walk.
The walk is not suitable for those with limited mobility.
Book your place now to discover the wildlife that inhabits the Philips Park Local Nature Reserve.
Booking
Suitable for
Experts, Beginners