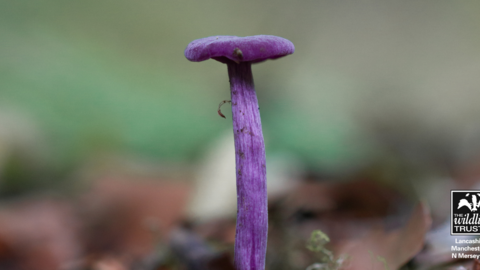 Fungi Forage walk
Location:
Philips Park, Bury,
The Barn, Phillips Park, Park Lane, Whitefield, M45 7QJ,
M45 7QJ
An autumn walk to explore the wonderful hidden world of fungi. Join us to learn about this fantastic living beings at Philips Park.
About the event
Fungi are fascinating living beings with incredible and important functions to the well-functioning of ecosystems. The variety of fungi is immense and there is still so much to be discovered about them!
Join us on this walk to get to learn how to identify some species, their importance and if they are edible (at least more than once!). 
The meeting point will be outside The Barn in Philips Park (M45 7QJ), starting at 10 am and finishing at 12 pm on the 17th of October.
This is an outdoor activity. Don't forget to bring comfortable and adequate clothes according to the weather forecast. Boots are recommended. Bring your water bottle and snacks to stay hydrated and full of energy throughout the walk.
The walk is not suitable for those with limited mobility. 
The event is limited to 20 participants so secure your place now to join us at Philips Park Local Nature Reserve.
If you book your ticket and you are not able to come, let us know as soon as possible.
Booking
Suitable for
Adults, Experts, Beginners