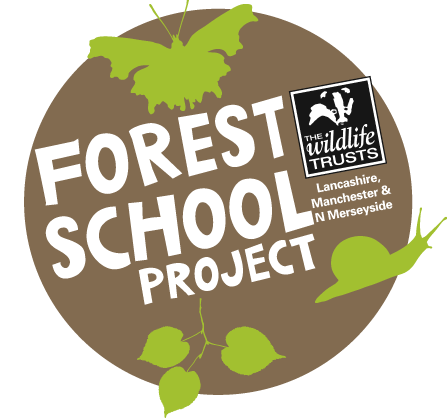 The beginning of the project
In 2015 we began our players of People's Postcode Lottery supported Forest School project by establishing a cluster of primary schools centred around our wonderful Moston Fairway Nature Reserve. This short video gives a fantastic flavour of the first year of this project.
In 2016, we continued to support the schools that joined us in 2015 and took on another four schools in the area. Watch the video below to find out more. 
Every year the project has gone from strength to strength. Thanks to the amazing support from players of People's Postcode Lottery, the project is having positive impacts on individuals, schools and communities in Manchester and Liverpool. So far...
Over 4000 children have experienced Forest School
74 adults have trained as Forest School Leaders
34 Outdoor classrooms have been installed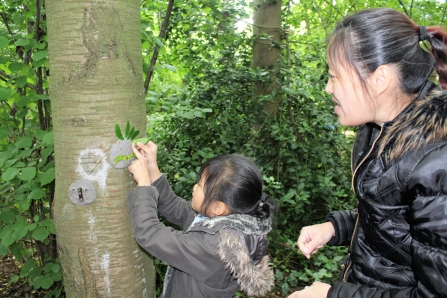 I was really pleased to see how successful the project has been. It's great that the local communities are now able to engage with nature.
Changing children's lives
Bailey is just one of over 2,650 children who have taken part in our project so far. Bailey's dad helped with the sessions so shared in his son's journey discovering the wildlife on his doorstep, both at Forest School and in their garden, where Bailey was able to take home and extend his learning and fun. "I like being outdoors with the nature and the worms and it makes me happy," enthused Bailey. "Forest School is fun and you get to do things like you've never done before".
Riley meanwhile, is a child who struggles in a traditional classroom setting and has complex needs. Since attending Forest School, his family and school have seen positive changes in Riley's mood and performance at home and in class. Although our Forest School project have now moved on from working in his school, we have trained his teachers Mel and Josh as Forest School leaders, so Riley and his schoolmates can continue to enjoy their Forest School adventures for many years.
Every child has their own story of discovering nature, feeling free and confident, and loving their Forest Schools experience. Discover Bailey's story and the life of Riley and imagine how your children could benefit from our work in these short videos.
Supported by players of People's Postcode Lottery

The Lancashire Wildlife Trust has been working with players of People's Postcode Lottery since March 2015 to bring Forest School outdoor education to inner city schoolchildren. People's Postcode Lottery is a charity lottery that emphasises supporting good causes in the heart of players' communities, fitting perfectly with The Wildlife Trusts' emphasis on protecting wildlife where our members live.
National ambassador for the Forest School project, TV naturalist and Wildlife Trust's vice-president Nick Baker, declared "The enthusiasm, sense of momentum, and community spirit has been overwhelming," when he visited our Forest School supported by players of People's Postcode Lottery at Moston Fairway nature reserve in 2015.
I think Forest School has really helped my kids in school, they're more confident, and it makes them more aware of the dangers that they weren't aware of before, which is great.

We enjoy using the Forest School area and we actually made a hedgehog hotel recently as my daughter wanted to give something back to the forest.
Find out more
For more information about our Forest Schools in Manchester supported by players of People's Postcode Lottery please email Katie Dearden, Senior Forest School Officer at kdearden@lancswt.org.uk or Trisha McGlynn, Forest School Officer (Manchester) at pmcglynn@lancswt.org.uk.
To discover more about Forest School and our services click here.
Explore our Liverpool Forest School project here.
To find out more about our School Grounds service click here.
Latest News
Keep up with our latest Forest School news, blogs and events.