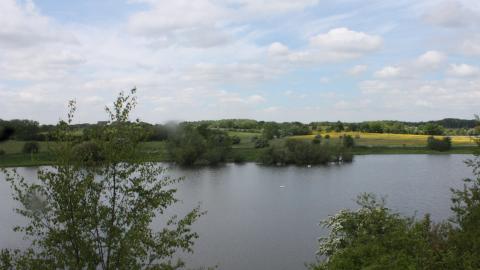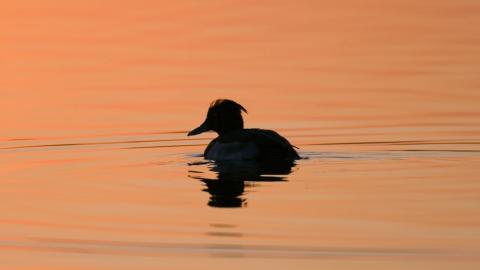 Breeding waders and wintering waterfowl fill this mosaic of habitats with colour and chatter.
Know before you go
Walking trails
The site has difficult access due to the steep banks leading down from theLeeds-Liverpool canal, so care must be taken.
Access
No general access. Contact the Reserve Manager for more information.
When to visit
Opening times
Open at all times.
Best time to visit
Year-round
About the reserve
You can't fail to notice this wildlife haven as you stroll along the towpath of the Leeds-Liverpool Canal. Marrying mossland, fen and other wetland habitats in one wildlife-rich reserve, Abram Flash links Wigan Flashes to Lightshaw Meadows and, further along, Pennington Flashes, all part of the Wigan Greenheart.
Though access to the reserve itself is restricted, the canal-side vantage point is an ideal spot to marvel at the birds and insects that call Abram Flash home.
The spring and summer months see mute swans and mallards paddle alongside groups of tufted duck, pochard, garganey, shoveler and gadwall, all of which breed in the reedbeds and open water of the reserve. Yellow wagtails and waders such as lapwings, snipe and redshank breed in the wet grassland, itself a nationally declining habitat. Reed warblers, reed buntings and sedge warblers all breed in the swamp and fen, filling the air with a multi-layered chorus of birdsong.
Winter brings a fantastic influx of waterfowl and sees Abram Flash form part of a valuable roosting and feeding point for migrant waders including greenshank, dunlin and ruff: the latter beautiful even without its spectacular breeding plumage.
Water voles have been seen here, so don't forget to keep your eyes peeled for delicate ripples in the water.
Habitat
Environmental designation
Site of Special Scientific Interest (SSSI)