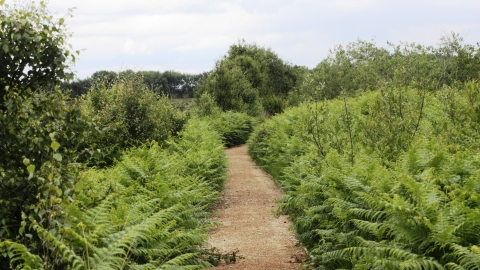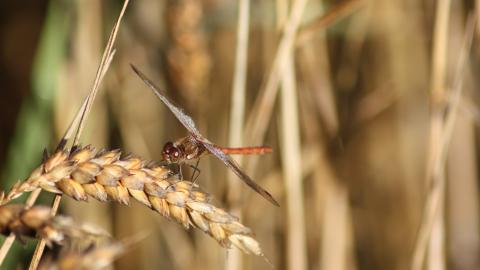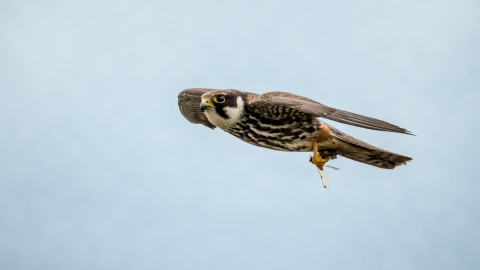 Cadishead & Little Woolden Moss
Sphagnum moss, common lizards and dragonflies are reclaiming these once-exploited peatlands, whose scars are only just beginning to heal.
Location
Know before you go
Parking information
Small car park (six vehicles) accessible from Astley Road. More parking on Moss Road.
Walking trails
A public footpath runs around the edge of part of Little Woolden Moss which can be found on O/S Explorer 276 Bolton, Wigan & Warrington and Landranger 109 Manchester, Bolton & Warrington. A permissive path has been created through Cadishead Moss connecting the public footpath to the access from Astley Road. Do not stray from the path as the habitat is in a delicate state of recovery and there are numerous hazards.
Access
Access is only permitted along the public footpath which runs around the periphery of Little Woolden Moss, and the permissive route linking to Astley Road. Please keep to the public footpaths as the reserve is boggy and to help protect the sensitive wildlife.
When to visit
Opening times
Open at all times.
Best time to visit
Spring to Summer
About the reserve
Anyone who wishes to see the damage that peat extraction has caused to our lowland peatlands should visit Cadishead and Little Woolden Moss in Salford, one of the few remaining fragments of the Chat Moss peatlands. Standing right across from each other, one reserve stands in stark contrast to another.
Purchased by Lancashire Wildlife Trust more than six years ago, Cadishead Moss is now a haven of greenery thanks to the fantastic restoration work of our staff and volunteers. Little Woolden Moss, saved from peat extraction in 2012, still has a long way to go, but we are already seeing sphagnum moss and cottongrass recolonising the reserve, proving it is a true peatland.
When these reserves were exploited for peat, drains were installed to sap the landscape of moisture and dry out the ground. We have blocked these as part of our restoration work and created water retaining structures known as bunds; rewetting the landscape to allow specialist peatland wildlife and plant life to thrive once more. Rewetting also helps to preserve the thousands of tonnes of carbon stored in the peaty soil.
With our help, both Cadishead and Little Woolden Moss are bursting back into life. There is evidence of roe deer visiting the sites, and lifelong resident and birder, David Steel, has recorded more than 100 species of bird including rarities like the weird and wonderful stone curlew.
In summer, hobbies chase common darter and black darter dragonflies over the Moss, and as the season melts into autumn, merlins can be seen perched on rocks and tree stumps, surveying the landscape for prey. Short-eared owls and buzzards also hunt over Cadishead and Little Woolden Moss, while lapwing and skylark breed down on the ground.
The Mosses are also fantastic places to see common lizards which rest lazily on the old rail tracks. However, one of the real treats is the rare bog bush cricket which calls amongst the heather during summertime.
Habitat