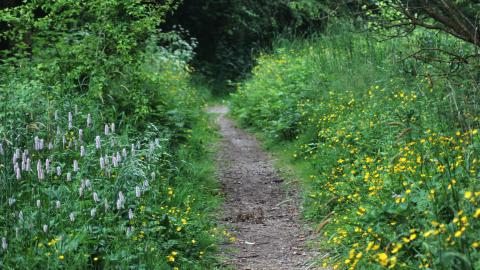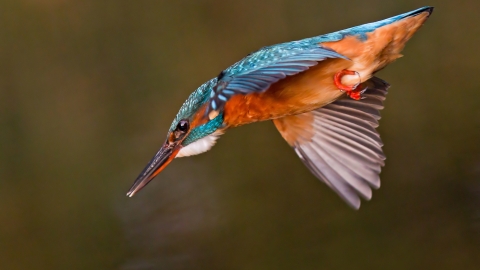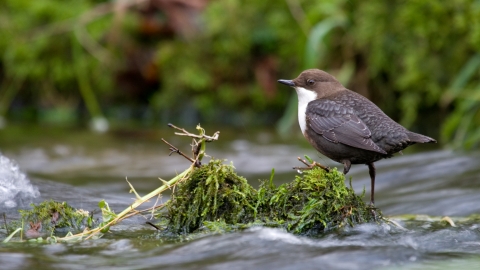 Foxhill Bank Local Nature Reserve
Birds and amphibians thrive in this small but important nature reserve hidden among the urban landscape.
Location
Know before you go
Parking information
Small car park at reserve entrance.
Walking trails
A range of walking routes on footpaths around the reserve.
Access
Foxhill Bank is wheelchair accessible but there are some steep steps on circular routes.
When to visit
Opening times
Open at all times.
Best time to visit
Spring to Summer
About the reserve
Foxhill Bank Local Nature Reserve is a hidden oasis nestled in a shallow valley in the heart of Oswaldtwistle. History and industry meet natural beauty; remnants of the past forming the foundations of a fantastic collection of habitats. Lodges that were originally constructed for storing water for the dying and printing of fabrics have been reborn; moulded into pools colonised by lush vegetation, insects and amphibians. Dragonflies zoom back and forth on high-speed hunts, common frogs, common toads and smooth newts swim below the surface, and herons patrol the water's edge. At the water's edge, areas of undisturbed scrub and bramble form a secluded retreat for coots, moorhens, mallards and warblers.
As you stroll around Foxhill Bank you'll notice the flow of Tinker Brook, whose moist, shaded banks nurture mosses, lichens and liverworts. Broad buckler fern and male fern emerge from cracks in the stone, and kingfishers fish in the two lodges. Dippers breed in the more secluded section of the brook, so keep your eyes peeled for them bobbing on the rocks.
Foxhill Bank isn't just a wetland wonder – the woodland and dense scrub habitats provide cover, food and a place to breed for birds including great-spotted woodpecker, siskin, reed bunting and blackcap. But don't overlook the trees themselves; a highlight of the woodland is the avenue of lime trees that would have lead up to the former mill owner's house.
Species