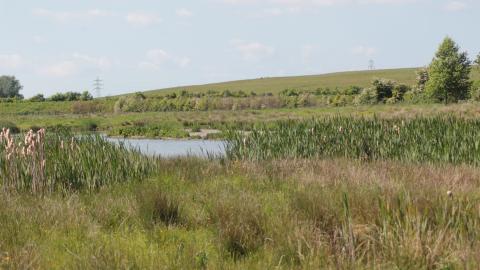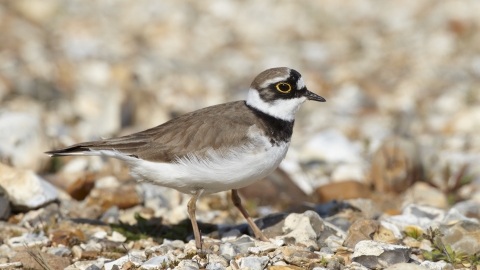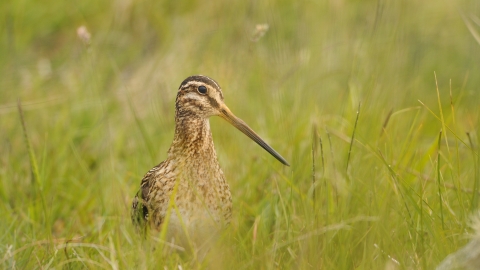 Rare trees, wintering waders and hunting raptors see Freeman's Pools put on a show during every season.
Location
Know before you go
Parking information
Roadside parking on New Quay Road.
Walking trails
Walkers can walk around the site on the cycle path and public footpaths.
Access
No public access into the reserve, but entire site can be seen from viewing points on the cycle path and public footpaths that run along the reserve boundaries.
When to visit
Opening times
Open at all times.
Best time to visit
Year-round
About the reserve
Managed by Lancashire Wildlife Trust on behalf of the Environment Agency, this mosaic of interconnected pools, ponds and other wetland habitats was formed after the digging of borrow pits for the Lower Lune flood alleviation scheme. Now, the reserve has flourished into a peaceful retreat for a whole range of birds.
Spring and summer are the perfect seasons to spot sedge warblers, reed buntings, oystercatchers and little ringed plovers as they raise their young.
In winter whole rafts of waders and wildfowl including snipe, jack snipe, teal, shoveler, goldeneye and gadwall arrive to while away the colder months, sometimes joined by black-tailed godwits and green sandpipers. Wintering smew have even been recorded on the reserve: a stunning duck whose monochrome plumage and impressive quiff you can't fail to miss.
The skies over Freeman's Pools are sometimes patrolled by barn owls and marsh harriers on the hunt for food, while on the ground below, roe deer and otters may chance a visit.
Insect-lovers will relish the chance to spot a range of wetland and grassland invertebrates throughout spring and summer, including breeding dragonflies such as black-tailed skimmer, emperor and four-spotted chaser. On sunny days, large numbers of meadow brown, large skipper and common blue butterflies flit from flower to flower.
Excitingly, one of the UKs rarest trees stands within Freeman's Wood on the reserve boundary: a mature native black poplar. Saplings have been planted within Freeman's Pasture's woodland belt and we hope they'll grow into a strong population of these rare trees.
Habitat