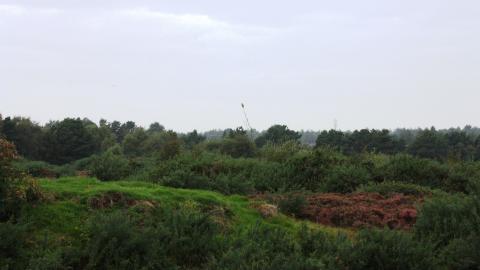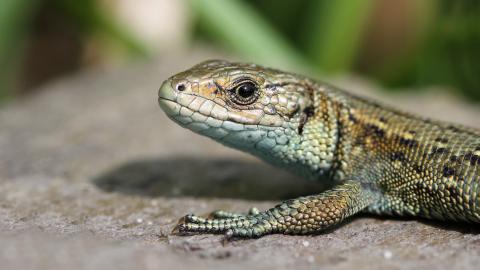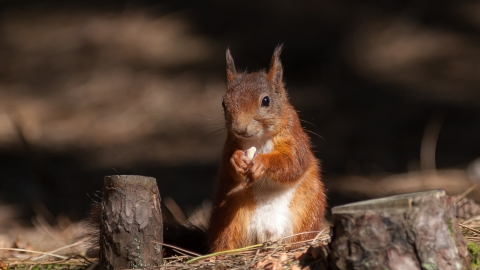 Coast, heath and woodland meet at this unique nature reserve on the Sefton Coast.
Know before you go
Parking information
Near Freshfield railway station
Walking trails
Good footpaths around the reserve. Please note these are well trodden and can be slightly uneven in places. Freshfield Dune Heath itself is 8 hectares in size but the footpaths link up to the golf course and then the Natural England local nature reserve via the railway crossing, for longer nature walks.
Access
Freshfield Dune Heath is reached via kissing gates so is sadly not accessible for wheelchair users. There is no parking on-site, but if you park near Freshfield railway station there is just a short walk to the site along Montagu Road.
Dogs
On a lead
There are grazing animals on-site so please keep dogs on a lead under close control.
When to visit
Opening times
Open at all times.
Best time to visit
Spring to Summer
About the reserve
Freshfield Dune Heath is a stunning nature reserve where a rare habitat provides refuge for a fascinating group of creatures.
Woodland, scrub and acidic grassland is woven through a lowland dune heath: 9% of the national total of this incredibly rare habitat. In fact, Freshfield Dune heath is the single largest lowland heath site in the north west of England.
We purchased Freshfield Dune Heath from the Ministry of Defence in 2004 to save this unique habitat. Since then, thanks to our passionate staff and incredibly dedicated volunteers, the reserve has gone from strength-to-strength.
Walk the path during spring and summer and breathe in the sweet, coconut-tinged scent of gorse, which fills the heathland landscape with a riot of bright yellow. This is also the season to see heather unfurling its delicate purple flowers, adding a carpet of colour to the sand sedge, wavy hair-grass and sheep's fescue that grows across the reserve. Budding botanists can also look out for specialist plants including heath grass, heath bedstraw and narrow buckler-fern.
Don't miss a trip into Freshfield Dune Heath's birch and pine woodland, where goldcrests flit from branch to branch and red squirrels leap between the trees like parachute jumpers.
While the squirrels are undoubtedly one of the stars of this special reserve, the insects really steal the show. Dragonfly species including southern hawker, brown hawker, emperor, black-tailed skimmer and ruddy darter jostle for position with blue-tailed, emerald and common blue damselflies. The stunning banded demoiselle, with its jewel-blue body and dark-blotched wings, is unmistakable.
Goat moths have also been recorded, alongside mottled grasshopper and field grasshopper.
Common lizards are regularly seen during spring and summer, basking in the early morning sunshine, while rare sand lizards have also been recorded on site. Freshfield Dune Heath was host to a release of sand lizards in 2010 and 2011, offering an important link between the northern and southern Sefton coast populations.
Now, we can't forget the birds. Freshfield Dune Heath is a haven for breeding heathland birds such as whitethroat and linnet, as well as breeding woodland species like blackcap, chiffchaff, willow warbler and the secretive woodcock. Buzzards circle overhead while kestrels hover, locked onto short-tailed field voles and shrews.
You may be lucky enough to spot a stoat or weasel whizzing across the path, or even a shy fox creeping through the undergrowth. Most exciting, however, is the small colony of water voles that lives in the Wham Dyke.
Environmental designation
Site of Special Scientific Interest (SSSI)
Special Areas of Conservation (SAC)