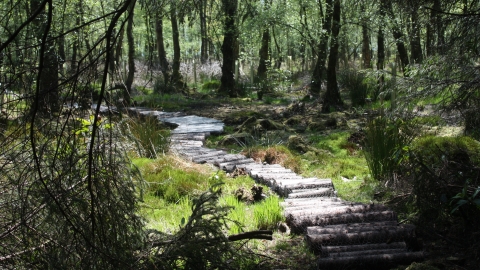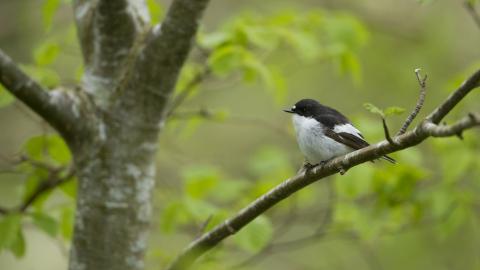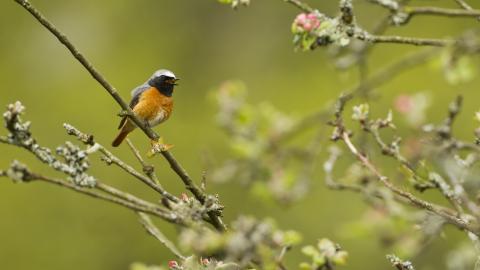 Moor Piece Nature Reserve
Pied flycatchers and sika deer roam this unique woodland on the edge of the Hodder Valley.
Know before you go
Walking trails
Care must be taken when walking on this reserve - there are no footpaths or trails. Please contact the Wildlife Trust.
Access
No general access due to the sensitive habitat and inaccessibility. Contact the Reserve Manager for more information.
Ticks are present on the reserve in large numbers.
When to visit
Opening times
Restricted.
Best time to visit
Spring to Summer
About the reserve
High up on the East Lancashire moors you'll find a real hidden gem. Moor Piece Nature Reserve combines birch, conifer and Scots pine woodland with a patch of peat bog that has been naturally self-seeded by the birch. Though this area is no longer a wide-open space, sphagnum moss, bog asphodel and even cranberry still thrive amidst the trees and tussocks of purple moor-grass.
Birders will relish the chance to spot more than 80 species at Moor Piece; 38 of which breed here annually. Redpolls, tree pipits and even crossbills have been spotted, but the stars of the show are undoubtedly the breeding packs of pied flycatcher and redstart.
Stroll to the south of Rabbit Lane and you'll find swathes of mighty oak and alder trees where roe and sika deer roam. Though beautiful, their grazing can halt the natural regeneration of the woodland, which is where our volunteers come in. By installing deer exclusion fencing and thinning the vegetation, leaving the deadwood to disrupt the deer's movements, we are gradually seeing Moor Piece grow into a truly spectacular nature reserve.
Habitat