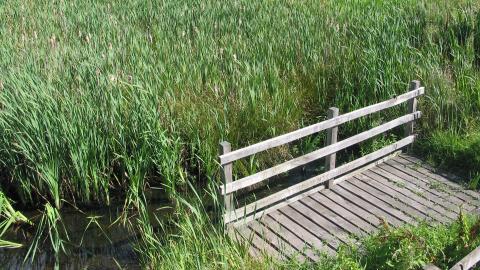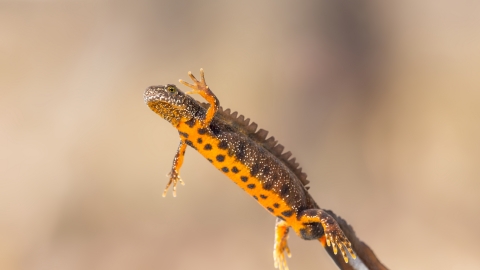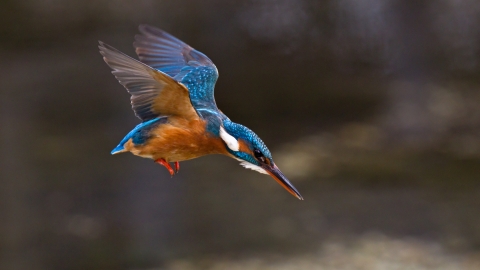 Wetland plants, important invertebrates and protected amphibians show why our smallest nature reserve is also one of the most important.
Location
Know before you go
Parking information
Parking on Greenways.
Access
Access from the estate.
When to visit
Opening times
Open at all times.
Best time to visit
Spring to Summer
About the reserve
Agricultural pasture and housing might lie just beyond its boundaries, but Over Kellet Pond has survived as a tiny remnant of wetland habitat just east of Carnforth. It might be small, but this 0.11 hectare reserve is a prime example of why size isn't everything.
Peer into the pond and you might be lucky enough to spot five fantastic species of amphibian. Common frog, common toad, smooth newt, palmate newt and the protected great-crested newt all breed beneath the water, taking refuge among wetland plants like marsh cinquefoil, bog pondweed, horned pondweed and bladder sedge – the latter a vulnerable species in Lancashire.
Life doesn't stop at the pond itself. It is bordered by colourful plants including yellow iris and purple loosestrife, as well as cuckooflower, great willowherb and a range of reed species. 19-spot ladybirds and guelder-rose leaf beetles feed among the vegetation, while white ramshorn snails slide around at the water's edge. Sedge warblers fill the air with their incessant, urgent chattering, kingfishers zip in and out of the water, and soprano pipistrelle bats feed over the surrounding landscape.
Habitat
Environmental designation
County Wildlife Site