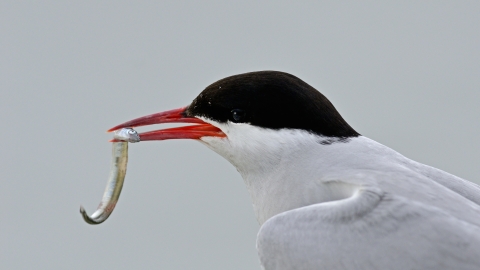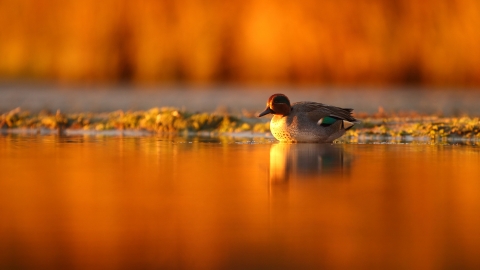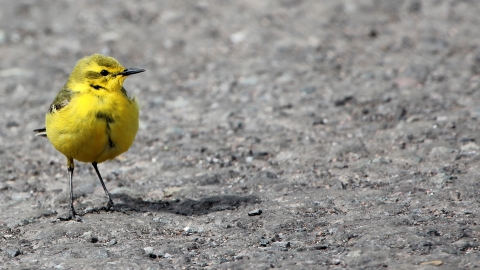 Life never moves in the slow lane at Seaforth, a coastal nature reserve home to hundreds of thousands of waders and seabirds.
Location
Know before you go
Walking trails
Basic footpaths around the site.
Access
Seaforth Nature Reserve sits within the busy Port of Liverpool perimeter. Visitor day passes can be obtained by contacting the ISPS office on: 0151 949 6144 or ISPS@peelports.com 
Please note: Passes must be arranged prior to your planned visit. 
For group or educational visits please contact the reserve office on: 01519 203769 
Lancashire Wildlife Trust members can apply for an annual port pass by contacting the ISPS office.
When to visit
Opening times
Open at all times.
Best time to visit
Year-round
About the reserve
PLEASE NOTE THAT THE HIDE IS CURRENTLY CLOSED DUE TO THE ONGOING CORONAVIRUS PANDEMIC.
Nestled in the heart of the Liverpool Docks at the mouth of the Mersey, Seaforth, with its industrial charm, is an important part of the Mersey narrows special protection area and a major roosting site for a spectacular variety of waders, seabirds, ducks and small birds. From spring through to winter, life moves at a frenetic pace, and there is always something to see.
Spring is prime-time for spotting migrating little gulls en-route to their breeding grounds in Finland. Black-headed, common, herring, lesser black-backed and great black-backed gulls fill the air with bickering chatter, and are occasionally joined by something rarer: Ross's and Bonaparte's gulls have previously been spotted by eagle-eyed visitors.
Spring and summer bring the stunning spectacle of swifts feeding over the freshwater pool, and most years, osprey pass over on their epic migration. Early summer brings up to 1 per cent of the UK population of common tern, and you may even be lucky enough to see small numbers of sandwich, roseate and little terns.
Winter at Seaforth is a bird lover's dream; the lagoons and reedbeed host good numbers of teal, pochard, tufted duck, goldeneye and the incredibly rare scaup. Waders also abound– redshank, oystercatcher, ringed plover, dunlin and curlew are just a few of the 38 wader species recorded at this incredibly special nature reserve, living alongside white wagtails, yellow wagtails, meadow pipits and whinchats.
Habitat
Environmental designation
Candidate SAC
Ramsar
Site of Special Scientific Interest (SSSI)