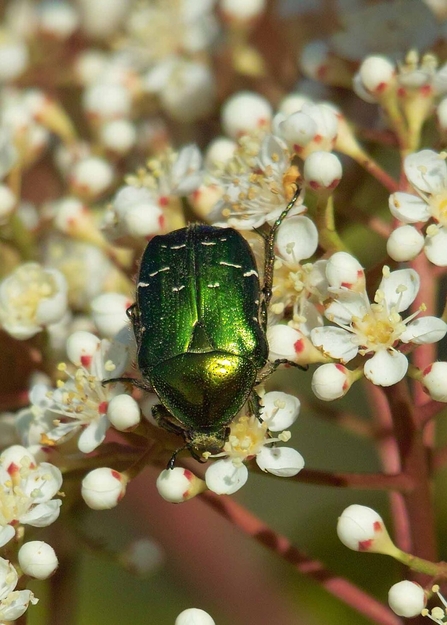 Ladybirds help gardeners by eating aphids while some ground beetles feed on vine weevil grubs and water beetles keep mosquito larvae under control in ponds. Even the much-maligned lily beetle provides food for three parasitoid wasps.
A new campaign guide published today, 'Bring back our beetles', includes ideas for making your garden more beetle-friendly this year:
Build a beetle bank – Adding a mound of soil, particularly in flat gardens, adds both shady and sunny habitat and provides shelter for lots of invertebrates.
Make a dead hedge – Structured piles of branches and twigs can be used to divide up an area of the garden and provide a residence for beetles as they rot away.
Create a beetle bucket – Perfect for small gardens, filling a bucket with rotting wood and leaves makes a home for all sorts of beetles and other insects.
Log and rock piles, plenty of pollen-rich flowers and not cutting back dead plant stems until late winter are other good ways to attract beetles and other wildlife.