COVID-19 update
As the Government is likely to lift almost all Covid-19 restrictions next week, the Trust's Covid-19 group and our Senior Management Team have been discussing what happens next with regards to our work and how that will impact on volunteering. The Trust is mindful that as we ease restrictions, we do so carefully and timely to protect the health and safety of everyone at the Trust and also the ability to continue the great work that is done to protect wildlife.
Specific planning for our working arrangements has been ongoing for some time and the Trust will continue to manage the broader Covid-19 risks across all of our activities and projects. For the time being, we will still be inviting volunteers to get involved where space and resources allow and asking all volunteers to continue to follow the Covid-19 rules that we have in place to minimise the risk of transmission.
 We all really appreciate your support in these challenging times to keep everyone safe.
You are welcome to register and your details will be passed on to relevant staff who will get in touch when opportunities become available.
We will continue to share any updates via our website, as well as using our email newsletters and social media channels to keep you informed.
In the meantime, there are many ways you can volunteer at home
Becoming a volunteer is a rewarding experience both physically and mentally.
It is a chance to meet new people, improve your wellbeing and make a positive difference to the wildlife on your doorstep. We value our volunteers and without them we simply couldn't deliver the valuable work we do.
We want to make sure we use your skills in the right way, and that you get the most out of your volunteering experience with us. Whatever your motivations - to meet new people, share your expertise or to help protect the future of wildlife - we will work with you to find the right volunteer opportunities for you.
Scroll down to see our current practical conservation opportunities as well as roles which require a specific skill set or higher level of commitment.
If you spot something you'd like to get involved with, please register as a volunteer by clicking the button below. If you'd like more information about volunteering or help finding an opportunity, please call our Volunteer Co-ordinator, Catherine Haddon, on 01772 318374 or e-mail volunteer@lancswt.org.uk.
 
What volunteering means to you
Connecting with nature through volunteering has given me the chance to reassess my life and focus on positive ways to stimulate my mind. I have met so many interesting people from a diverse range of backgrounds and have learnt from everyone I've met, I have gained a great sense of fulfilment and personal achievement through my work as a volunteer.

Volunteer at Seaforth, Lunt meadows and Freshfield Dune Heath
The different ways you can volunteer
There are lots of different ways you can volunteer with us. Click one of the links below to find your perfect volunteer opportunity, or if you can't see what you are looking for, don't hesitate to get in touch on 01772 324129 or volunteer@lancswt.org.uk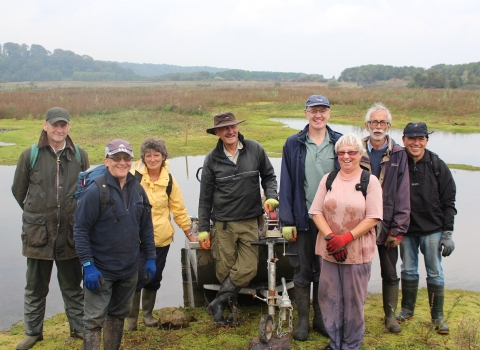 Practical conservation
Learn new skills, meet like-minded people and see some of Lancashire's most beautiful countryside while you help to protect vital habitats.  We have regular groups across our region:
North Lancashire: Warton Crag 
Central Lancashire: Preston, St Annes
West Lancashire:  Freshfield, Mere Sands Wood
East Lancashire: Moor Piece, Clitheroe, Pleasington
Bolton: Seven Acres, The Hive at Moss Bank Park
Wigan: Three Sisters, Wigan Flashes, Bickershaw
Manchester: Astley Moss, Moston, Bury, Tyldesley
Merseyside: Seaforth, Liverpool, Lunt Meadows
View the full list of work parties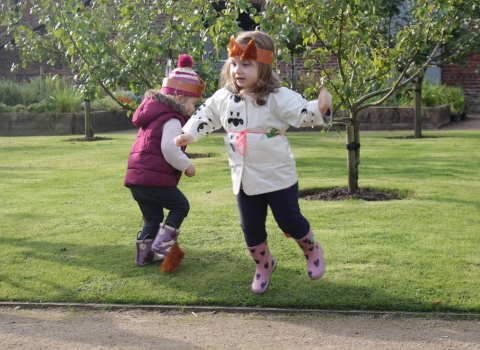 Higher commitment roles
If you are looking for a more specific volunteering opportunity that requires a bit more commitment, have a look at our roles here.
Current volunteering opportunities
Contact Us
If you have any questions, please call our Volunteering Co-ordinator, Catherine Haddon, on 01772 324129 or email volunteer@lancswt.org.uk