2,064 winners and counting
£119,250 shared prize fund
£163,326 raised towards projects so far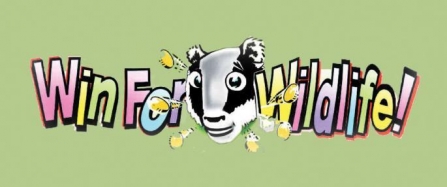 Every month you could have the chance to win £500 from playing our lottery
The Win for Wildlife Lottery is jointly run by Lancashire, Cumbria and Cheshire Wildlife Trusts, helping to raise thousands of pounds. All profits from the Lottery help fund our conservation work, so we can keep wildlife and wild places across our region special.
The Lottery costs from as little as £2 a month, and the more people that play, the more funds we can raise for wildlife and the higher the prize fund will be!
Since the lottery started in 2004 it has raised over £163,326 to protect wildlife and wild places across the North West, and we've given out £119,250 in prizes!
Every year the conservation challenges facing us seem to grow, but with the help of our Lottery players, we have been able to achieve much more for nature in Lancashire, Manchester and North Merseyside. We are restoring mosslands devastated by peat extraction, caring for the wildflower meadows our declining pollinators so depend on, teaching the next generation about the importance of nature, and much more.
You can help us do even more.
Click here to download your application form
How does it work?
Sign up, hassle-free, online and you'll be entered into the draw automatically for the next 12 months.
You'll be allocated a unique lottery number, which is yours for as long as you continue playing.
You can have as many lottery numbers as you like for only £2 each. The more numbers you play, the greater chance of winning! 
On the 20th of every month (or the next working day), the lucky winners are selected at random. Prize cheques are issued automatically and posted to arrive with you the following week. This means there's no need to laboriously check your number and put in a claim. You can also check the winning numbers on this page.
Once you've entered, we'll let you know your numbers and the date of your first lottery draw.
Players MUST be 16 years or over.
You can cancel at any time.
Send completed postal forms to:
North West Wildlife Trusts
FREEPOST NEA 13976
Plumgarths
Crook Road
Kendal
LA8 8BR
Thank you for playing, and good luck!
Our April 2020 winners are:
Membership Number                              Prize
131358A                                              1st prize (£500)
PLG0000370 C                                  2nd prize (£100)
122202B                                             3rd prize (£25)
129996A                                             4th prize (£10)
118369A                                             5th prize (£10)
PLG0000259 A                                 6th prize (£10)