A new chapter for Mere Sands Wood
42 hectares of magical wild space
NEW Visitor Centre coming soon!
Peaceful waterside bird hides
Walking trails for all abilities
Over the coming months your Mere Sands Wood will undergo some exciting changes and it really will be worth the wait.
Nestled amongst the peaceful agricultural landscape of Rufford, Mere Sands Wood is a true wildlife haven. We're thrilled to finally have the opportunity to offer new visitor facilities; just what such a wonderful and well-loved nature reserve deserves.
We've had a bold vision for Mere Sands Wood for many years now, and it has been quite a journey to get to this point. We've worked tirelessly to secure the funding needed for the new Visitor Centre, with much heartbreak and disappointment along the way in an extremely competitive funding environment. Thanks to the kind donations to our Mere Sands Wood appeal back in 2014, we've been able to secure a further £460,000 of funding and are pleased to finally start work on the new Visitor Centre.
It's a time of change but there is still much to enjoy at Mere Sands Wood and lots to look forward to in 2020.
Where is Mere Sands Wood?
Wildfowl, waders and abundant wildflowers thrive in this tranquil oasis of lakes and woodland.
The build so far
It's safe to say it's been a very strange time at Mere Sands Wood, with the COVID-19 pandemic seeing us close our car park and visitor facilities, furlough the bulk of our staff, halt volunteering and put the long-awaited unveiling of our new visitor centre on pause. However, we're very pleased to say that our car park is now open once more, with a new look! It has been completely resurfaced and now has four new disabled bays.
We've also now re-opened our visitor centre, which you can pop into between Wednesday - Sunday, 10:30am - 3:30pm for hot and cold drinks (including freshly-ground bean to cup coffee), ice cream, snacks and a selection of gifts. We've also opened the doors to our bird hides, with visitors asked to wear a mask or face covering inside, so you can enjoy getting closer to life on the lakes and pools safely.
Mere Sands Wood has been awarded Visit England's 'We're Good to Go' COVID-safe accreditation, so you can rest assured that you and your loved ones will be as safe as possible during your visit.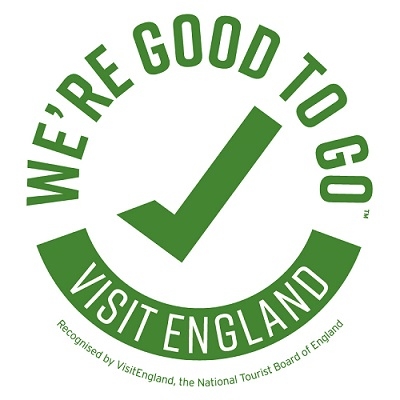 What about the wildlife?
While all this vital work is continuing our wild visitors have continued to delight us all. The Visitor Centre bird table is always busy with reed warblers, chaffinches and coal tits (to name a few!) though all around it has changed. We still have regular sightings of kingfishers from our hides and, through winter in particular, teals, shovelers and water rails showed well for visitors.
As spring bloomed, great crested grebes performed their courtship rituals and all bird activity ramped up in preparation for the breeding season. Now, at the height of summer, Mere Sands Wood is a-buzz with bees and butterflies, hungry fledglings flit through the trees and dragonflies dart through the woodland glades. A kaleidoscope of wildflowers bloom in our meadows and fungi are already popping up in the woods. It's a wonderful time of year to visit.
Stay up to date with all things Mere Sands Wood
We'd love to keep you updated with the latest news and developments in this exciting new chapter for Mere Sands Wood. If you're happy to hear from us please enter your details below.
We respect your privacy and will never sell your details, and you may change your preferences at any time. For more information about how we use your data please click here, and if you have any questions, please call 01772 324129 or email membership@lancswt.org.uk.
Mere Sands Wood: Visitor Hub and Cafe
This project is part-funded by the European Agricultural Fund for Rural Development: Europe investing in rural areas

The project also received additional funding from individual Lancashire Wildlife Trust members and supporters, as well as: