1,462 individuals have benefitted from Myplace so far
95% of people feel benefits in just six weeks
About our sessions
Enjoy new sessions every week, lead by one of our trained members of staff. These sessions can help you to take steps to improve your health and wellbeing, meet new people, learn more about nature and the outdoors and enhance your CV. 
Face-to-face sessions

A great way to enjoy getting back outside in a safe and relaxed environment. Meet in small groups once a week at one of our COVID-secure locations to enjoy a range of activities aimed at supporting wildlife and helping you to feel happier and healthier.
Online sessions

These sessions are perfect for anyone who is currently unable to get outside with us, but is still interested in making a positive impact for nature. Meet regularly with a small group of like-minded people via a safe online meeting platform, learn new skills, support local wildlife and enjoy the benefits of getting outside from your own home.
Myplace for gamers

Do you enjoy nature? Have you wanted to learn a little bit more? Are you a gamer? Our Myplace for gamers sessions use the video game, Minecraft, to enjoy many of the activities you might expect from any other Myplace session. Exploring the virtual world of Minecraft we will collaborate on projects, create new green spaces, go for walks and learn about nature. 

These sessions are for people aged 16-25.
Myplace @ Home

Not sure about zoom? Haven't got internet? We have developed Myplace @ Home. Join us in being part of natures recovery from the comfort of home. A member of our team will give you a call once a week and catch up with what nature you're seeing on your doorstep, what you can do to improve or create homes for nature, and how you can learn more about your local wildlife. Over 6 weeks we'll provide interesting, simple, and fun ways to become an active part of natures recovery team.
Although the sessions have changed to fit the lockdown, it has kept everyone going and doing something. The sessions, and connecting with nature, have helped my confidence.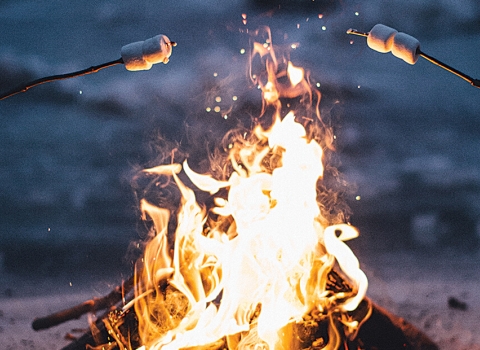 How Myplace works
Weekly sessions or phone calls, led by a fully trained member of staff will take place each week.
The activities and themes will vary session to session dependent on the season and group, but will all relate back to at least one of the five ways to wellbeing - Connect, Be Active, Take Notice, Learn and Give.
In 2017 The Wildlife Trusts published a report with the University of Essex which examined the effects of volunteering in nature on people's mental health and the results were incredible.
Stay up to date with us
Sign up to receive regular updates about our project and the latest opportunities
Activities relate to five key themes
Click through the different sections below for examples of some of the activities you might expect to do at a Myplace session.
Wildlife walks

Spending time in nature can be very relaxing, providing time to reflect, unwind or kindle new friendships. Walking is also an excellent way to keep fit and active which has also been shown to improve a person's wellbeing. Whilst our walks might be more of a mindful activity we also include activities like foraging and looking for wildlife.
Bushcraft

Learning new skills, trying new things and sharing knowledge and experiences can be a fantastic way to improve your wellbeing. Activities might include fire lighting, wood working and making homes for nature.
Gardening projects

Not only benefiting wildlife and communities, gardening projects can also offer the opportunity to make new discoveries, learn new skills and relax. Activities also include cooking freshly picked fruit and vegetables over an open fire. 
Practical conservation

Encouraging people to keep active, learn new skills and make positive changes for wildlife and wild spaces. Practical conservation work can also benefit the wider community and help people to feel like more valued members of society. Activities might include balsam bashing, dead hedging and tree planting. 
Mindful environments

Taking time to step away from technology and be in the moment can do wonders for mental wellbeing. It can be as simple as taking a few deep breaths. We might do some mindful drawing or stop for a while and take notice of our surroundings.
Other opportunities with Myplace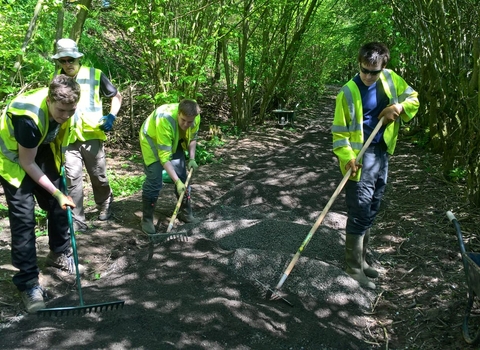 Dirtworks
*Please note this has temporarily been paused due to Covid-19
Join our practical conservation volunteering group for young people aged 11 - 19 and make a difference for Brockholes Nature Reserve.
Gain conservation, bushcraft and green woodworking skills. Get qualifications and experience. Great for young people completing their Duke of Edinburgh award or others wanting work experience in the outdoors
Sessions run every Saturday from 1 - 4pm. To get involved contact us on
myplace@lancswt.org.uk | 01772 872007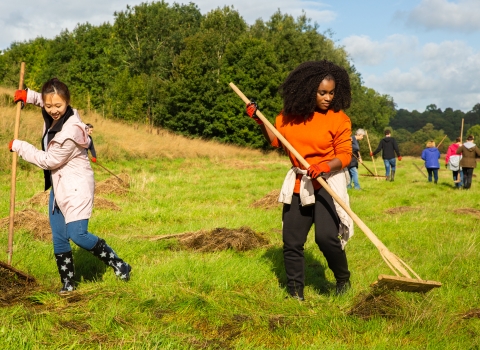 Wild Wellbeing Days
A team day with a twist, led by our friendly and experienced Myplace team. Wild Wellbeing Days are designed specifically to improve the mental health and wellbeing of all those involved.
Seeing my team happy and relaxed gave me a great sense of achievement.
Spokesperson, Siemens 
Thanks to our Funders
Myplace is funded by The National Lottery Community Fund through 'Our Bright Future' and 'Reaching Communities England' and the European Social Fund through the More Positive Together programme. 
Myplace is one of 31 projects that together form the 'Our Bright Future' movement which is inspiring young people across the UK to become tomorrow's environmental champions.