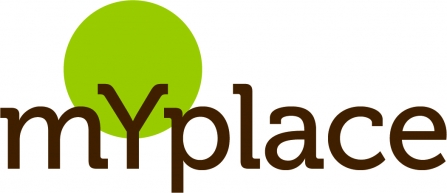 A natural way to wellbeing
Myplace is an exciting and innovative ecotherapy project delivered by the Lancashire Wildlife Trust in partnership with the Lancashire Care NHS Foundation Trust.
Myplace empowers young people, adults and their communities to connect with local environments in order to learn new skills, build resilience and improve their physical health and mental wellbeing.
If you think that the Myplace project could be of benefit to you or someone you know, please get in touch.
myplace@lancswt.org.uk | 01772 872007
The ecotherapy nature of Myplace has meant it's turned into something far more than just an excuse to get out of the house. I come away each week feeling refreshed.
700 individuals have benefitted from Myplace so far
95 % of people feel benefits in just 6 weeks
Our hubs
Each week we run sessions or 'hubs' across Preston, Chorley, East Lancashire and West Lancashire.  Click through the pictures below to find out more about each of the different Myplace hubs in the North West.
Hubs for young people (ages 13-24):
These sessions offer opportunities for our participants to gain accredited awards through the John Muir Award. Participants learn new skills, develop their confidence, meet new friends and improve their health and wellbeing through participation in outdoor activities.
Hubs for unemployed individuals (16-25 and 25+):
Sessions for people looking to get back into long-term employment. Regular personal development is offered that enables participants to record and monitor their progress in order to build a CV and personal portfolio of skills and achievements. These are designed to enhance the chances of future employment. 
Our Sheds (50+):
Men and women who are benefitting the local community and the natural environment by working together to develop projects called 'green space challenges'. Participants gain new skills, build confidence, forge new friendships and develop their local environment whilst also improving health and wellbeing.
We run Our Sheds activities from Mere Sands Wood, Rufford and The Grange Community Gardens, Preston.
What is Ecotherapy?
Ecotherapy is the approach that Myplace takes to help people reconnect with nature in a gentle, participant-led way. Each Myplace session is different but includes activities relating to our five key ecotherapy themes detailed below.
Research has shown that such activities can reduce stress, anxiety and many low level mental health conditions whilst also improving physical fitness, health and wellbeing.
Our five key themes
Wildlife walks

Spending time in nature can be very relaxing, providing time to reflect, unwind or kindle new friendships. Walking is also an excellent way to keep fit and active which has also been shown to improve a person's wellbeing.
Bushcraft

Learning new skills, trying new things and sharing knowledge and experiences can be a fantastic way to improve your wellbeing.
Growing projects

Not only benefiting wildlife and communities, growing projects can also offer the opportunity to make new discoveries and relax.
Practical conservation work

Encouraging people to keep active, learn new skills and make positive changes for wildlife and wild spaces. Practical conservation work can also benefit the wider community and help people to feel like more valued members of society. 
Mindful environments

Taking time to step away from technology and be in the moment can do wonders for mental wellbeing. It can be as simple as taking a few deep breaths.
View our gallery
Our Funders
Myplace is funded by the National Lottery Community Fund and the European Social Fund. 
It is one of 31 projects that form the 'Our Bright Future' movement that is inspiring young people across the UK to become tomorrow's environmental champions.