Make local wildlife your business
Supporting local wildlife has never been more important. Nature is in decline, and we welcome opportunities to work with local businesses who share our passion for investing in local communities and local wildlife. If we are to put nature into recovery, we must all work together. 
Investment into a partnership with The Lancashire Wildlife Trust will help show your level of commitment to a greener future to your staff, the communities surrounding your business and the public. Help us to make a difference to your local wildlife today.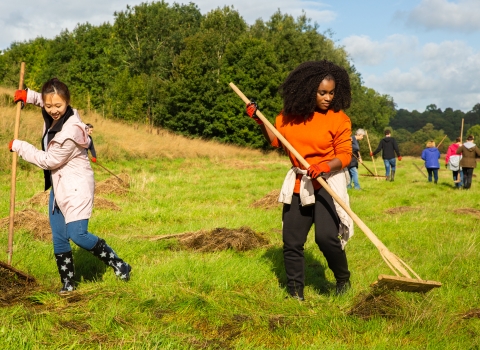 Types of membership
We offer a tiered business membership scheme, allowing you to choose based on the level of commitment you wish to make.  All memberships can be taken by Direct Debit on a monthly basis to help spread the donation across the year. Prices are plus VAT.
Gold Membership - £2,000 per annum
Silver Membership - £1,000 per annum
Bronze Membership - £500 per annum
Local Business Membership - £99 per annum
Being a green business has helped us to secure many major clients, while we feel it is important for businesses to give something back and repay their negative effects on the environment. I would recommend corporate membership to anyone.
Interested?
Contact us today and find out how working with the Wildlife Trust for Lancashire, Manchester and North Merseyside can help your business succeed. 
E: business@lancswt.org.uk
T: 01772 324129
Business Partnerships Brochure
Information on our Membership Packages
Corporate Membership Policy