Natural Carbon Capture scheme
As a business you can fund the North West's degraded mosses back to health
Natural Carbon Capture allows you to invest in a local charity while balancing out your CO2 emissions. Your contributions go directly towards our work on the sensitive mossland habitats across Lancashire, Greater Manchester and North Merseyside, helping us to secure, restore and monitor these invaluable wild places.
Why are mosslands so important?
Formed on a foundation of peat, the wet, acidic, low nutrient conditions of mosslands mean they have stored millions of tonnes of carabon dioxide over thousands of years.
In the North West there are 840 hectares of mosslands that can be restored as carbon sinks, with the potential to absorb the carbon footprints of 25,657 people. But they are in trouble. Peat extraction, development and misconceptions about mosslands being simple 'wastelands' has led to them being exploited, and once this landscape is drained or dug up, vast amounts of disturbed carbon dioxide is released back into the atmosphere.
The degraded mosslands in Northern Britain could be leaking as much carbon into the environment every year as 110,000 cars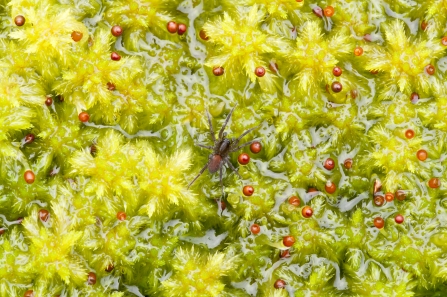 Be part of the solution
You can help us restore the 2% of mossland habitats that remain across the North West. The money you donate will help us purchase threatened mosslands and protect them from exploitation, as well as continue our work on our other mossland nature reserves.
Restoring mosslands to their former glory as carbon sinks can be as easy as blocking a few drains to make the spongy soils wet again. Nurtured back to health, the carbon payoff is immediate.
Not only that, but investing in the Natural Carbon Capture scheme means you are supporting a local charity working in your area, on projects with a global significance. The scheme can help you gain a competitive advantage by motivating staff, enhancing your corporate image and attracting positive media coverage.
The average cost of securing and restoring mossland sites is calculated to be £30 per tonne, so that's how we've worked out our packages. To keep it simple we have put together annual packages, so you can choose the one which will meet your objectives, but we are more than happy to produce a bespoke solution for your organisation.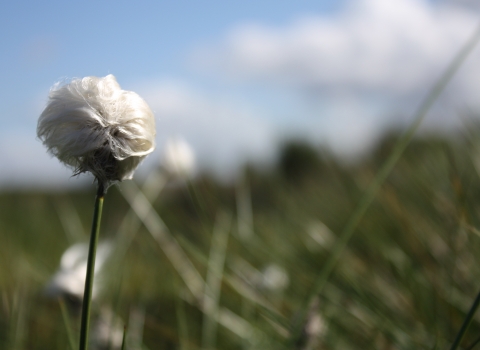 Need more information?
Chat to our team or arrange an appointment with our Fundraising & Partnerships Officer, Debbie Rowlinson:
T: 01772 324129
E: drowlinson@lancswt.org.uk
Our mossland sites