Record wildlife on your doorstep
We can't protect wildlife in Manchester if we don't know what is living here.
It is easier than ever to submit your wildlife findings and by doing so you are making a real difference to wildlife. You could even become the first person to record a certain species for your patch!
Greater Manchester Local Record Centre
With the exception of the most popular green spaces and wildlife reserves in Manchester, there are many areas of our city which are still under recorded. Even records of widespread species including hedgehog, House sparrow and bumblebee are of great value and could be even more important in years to come. For instance your records could inform a decline intervention or re-introduction scheme some 50 or 130 years from now.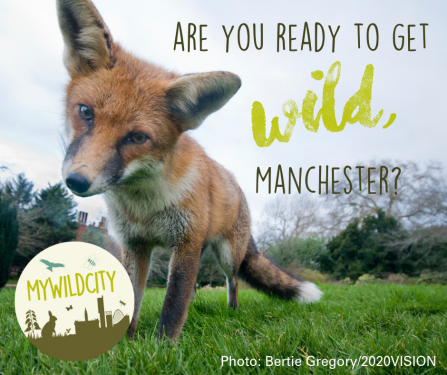 Ten ways to get wild
1. Take part in our short survey and have your say for wildlife in Manchester
2. Read a wild book
3. Order your My Wild Garden pack
4. Check out this amazing video and find out how you can get involved in creating a #WilderFuture
5. Join us by becoming a member today
6. Download iNaturalist and easily collect wildlife records
7. Discover ways to live more sustainably 
8. Join us at a wild event near you
9. Become a volunteer
10. Join a local 'Friends of' group