We want to help reconnect people with their gardens and local green spaces, creating wildlife corridors and green networks for both people and wildlife to move through.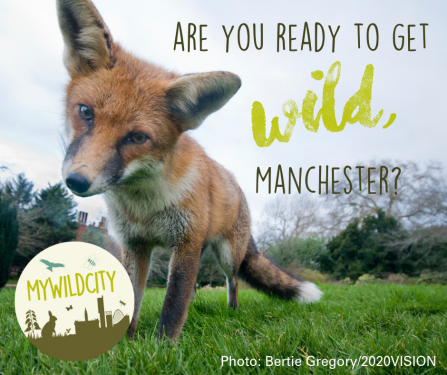 Making Manchester a My Wild City
Our vision is for anyone living and working in Manchester to help transform work places, gardens and our open spaces into a city-wide nature reserve.
Together we can create a nature-rich city that puts wildlife right on our doorsteps, giving everyone the opportunity to experience the joy of wildlife every day.
If we connect habitats and green spaces, we can create wildlife corridors – 'green highways' that enable wildlife to move easily around the city and that link up to the countryside in Greater Manchester and beyond.
We have teamed up with Manchester City Council to improve the understanding of wildlife in the city. Together we are developing and delivering an exciting new 10-year vision for biodiversity in Manchester.
Whether you live, work or go to school in Manchester, there are lots of ways you can get involved today. If everyone does one thing for wildlife, we will make a huge difference.
Find out more about My Wild City

My Wild City is our new campaign that aims to reconnect people with their gardens, green spaces and the wildlife living within them. To do this we must link up our green spaces and gardens to save local wildlife.

The My Wild City scheme is a Wildlife Trust initiative and is already running very successfully in several cities including Bristol, Cardiff, London and Leeds. We want to add Manchester to the list of Wild Cities, but we need your help.

Living in an industrial city can sometimes make you feel as if you are disconnected from nature. However, a survey in 2016-2018 led by Manchester Metropolitan University called 'My Back Yard', found that 49% of Manchester's land cover is made up of green and blue (water) spaces. Collectively, gardens make up 20% of this green space across Manchester - so the power is in all of our hands to get stuck in and make a difference.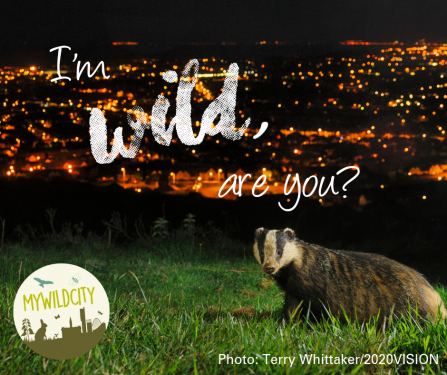 Make Manchester Wild
If everyone in Manchester does just one thing for wildlife we can make a real difference.
Your actions count. By ordering your My Wild Garden pack or by making your life more wild, you are helping local wildlife.
Your input will be added to the map below using your postcode, to show you the bigger network you are part of and the impact you are making.
This information will then be sent off to Manchester Metropolitan University for research to help local wildlife. 

My Wild City is a Lancashire Wildlife Trust project working in partnership with Manchester City Council and funded by Esmee Fairburn Foundation.