What is the North Manchester Nature Network?
The North Manchester Nature Network is a biodiversity project to deliver a neighbourhood nature network which will increase wild species numbers whilst connecting local people to wild plants and animals.
This is in response directly to consultation undertaken by the Trust which evidenced that 61% of 2100 people '[wanted] to be part of a bigger movement to help Manchester's wildlife'.
The Wildlife Trust for Lancashire, Manchester and North Merseyside and Manchester City Council are working alongside other partners on the project to help safeguard existing sites and encourage new wildlife into the city along green corridors.
What will the project focus on?
The Nature Network project (part of the My Wild City team) will focus on a strip of four Sites of Biological Importance (SBIs) where nature thrives. Bailey's Wood, Boggart's Hole Clough, Broadhurst Clough and Moston Fairway are all within walking distance of thousands of local people. These sites are much loved and are incredibly important for city wildlife such as owls, frogs and butterflies.
The project will also help people attract this wildlife into their gardens, parks, school grounds and community spaces. 
"Sadly, we live in one of the most nature-depleted countries in the world.

"We are delighted that the funding from the Cadent Foundation will enable the Wildlife Trust to expand its vital work alongside communities to reverse the decline of nature."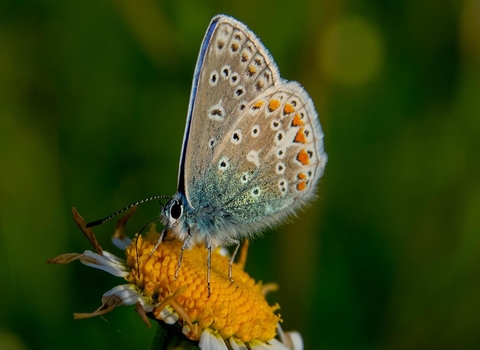 The Value of Nature
Tackling poor mental health is also a big part of the Nature Network project.
Even before the pandemic, nature was increasingly recognised as an amazing tool that could be used to reduce stress, depression and anxiety.
The importance of the sound of bird song, the smell of wild flowers and the sight of brilliant butterflies in our urban areas has been noticed now more than ever.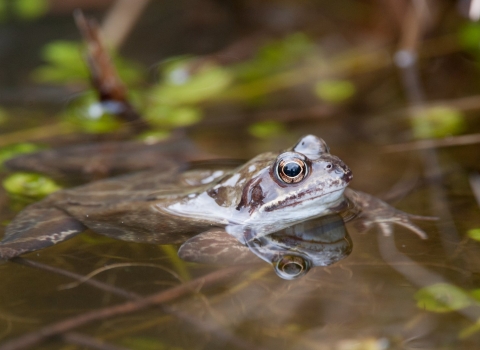 How to get involved
This project offers volunteer days covering a number of practical tasks. These include invasive species removal, habitat creation, native species planting and wildlife recording,
To volunteer with the project please contact project officer Russell Hedley at rhedley@lancswt.org.uk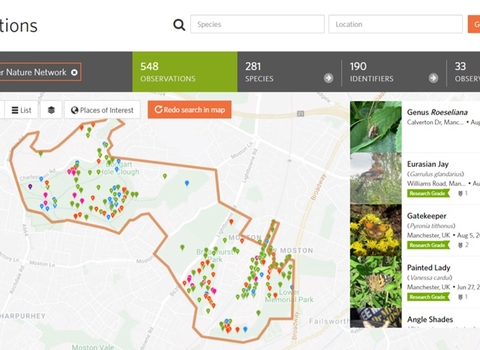 How to record local wildlife
Our Funder
'The Cadent Foundation is funded by local gas network Cadent, and has been established to support projects large and small that help people living in vulnerable situations and energy poor communities; protect and preserve the natural environment and support in creating a sustainable energy future for all.'