It's not too late to bring our wildlife back
Sadly, since we first met Badger, Ratty and friends in 1908 the UK has become one of the most nature-depleted countries in the world.
We've re-imagined The Wind in the Willows for 2019, shedding light on some of the problems our wildlife faces every day.
Our natural world is in critical condition and needs our help to put it into recovery.
What happened to the Willows?
Kenneth Grahame wrote The Wind in the Willows more than 100 years ago. It was a world of colourful wildflower meadows, sparkling rivers and plentiful wildlife, but so much has changed since then.
- 97% of wildflower meadows destroyed.
- 80% of our beautiful purple heathlands, gone.
- Ratty the water vole is now the UK's fastest declining mammal and has died out in 94% of the places where he once thrived.
- Toad is facing even tougher times - he's lost 70% of his own kind in the last 30 years alone.
The picture is no better locally. Turtle doves and nightjars no longer live in the North West, the Manchester argus butterfly is just clinging on and only 2% of our magnificent northern peatlands remain, the rest destroyed by peat extraction and development.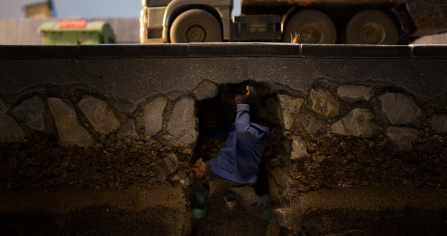 Help us put nature into recovery
The enormity of what we're facing can feel overwhelming, but together, we can make the next chapter for wildlife a happier one.
We're restoring wild places, linking up green spaces and safeguarding wildlife right across Lancashire, Manchester and North Merseyside. We're inspiring people to take action for wildlife in their neighbourhoods and are teaching the next generation about the importance of a healthy natural world.
With your support we can heal even more barren peatlands, reintroduce even more locally extinct wildlife and secure a wilder future for us all.