Great Manchester Wetlands
The Great Manchester Wetlands is a unique and diverse landscape of water, fen, wet grassland, wet woodland and lowland raised bog.
It is a Nature Improvement Area covering some 48,000 hectares, including the wetlands of Wigan (The Flashes), the peatlands of Chat Moss and Risley Moss to the west and southwest of Manchester, and the Mersey wetlands corridor stretching from Rixton to Warrington.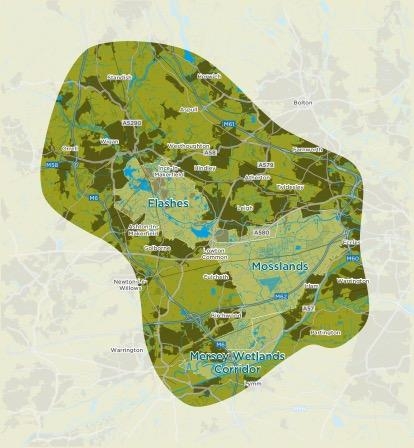 By 2025 the Great Manchester Wetlands will be a thriving, resilient and inspirational landscape that delivers real benefits to local communities and the local economy.
What do we do?
The Great Manchester Wetlands Partnership is restoring an essential network of wetlands, which will enhance biodiversity and greatly improve the health, wellbeing and recreational opportunities of the people living within and around the area.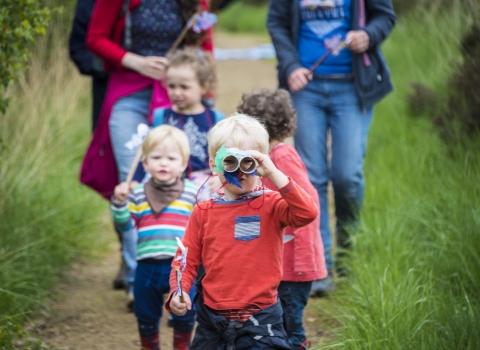 The Carbon Landscape
The Carbon Landscape is Great Manchester Wetlands' flagship project, delivering £3m of community, skills, education, heritage, access and habitat restoration and connection projects over five years.
Find out more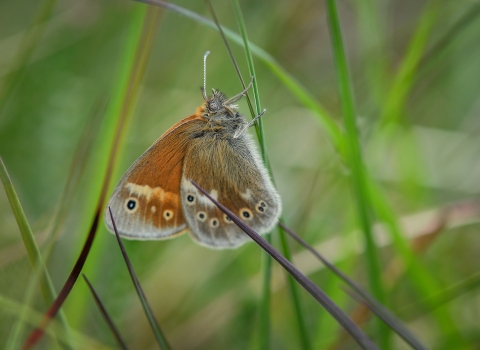 Species reintroduction
We are reintroducing locally extinct butterflies, rare dragonflies, and other native insects and plants onto habitats restored by Great Manchester Wetlands partners.
Find out more
Want to find out more?
Click here to download a report that outlines what we want to achieve through the Great Manchester Wetlands partnership, how we will do it and the partners who are working to achieve this.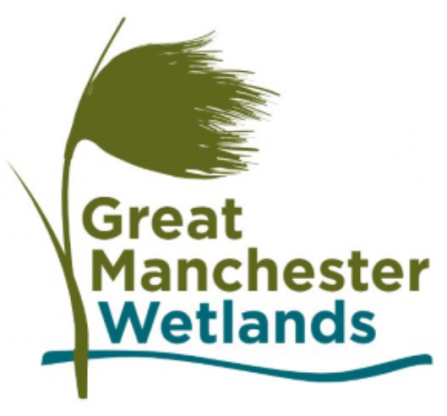 The Great Manchester Wetlands project is a partnership between various organisations; including charities, local authorities, statutory organisations, academic institutions, businesses and conservation groups, who are working together to restore this important landscape.