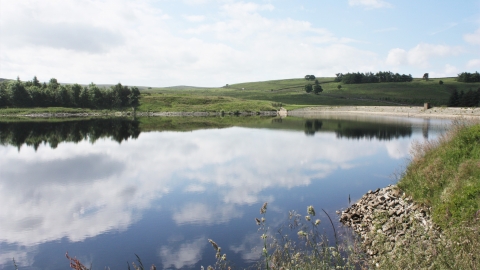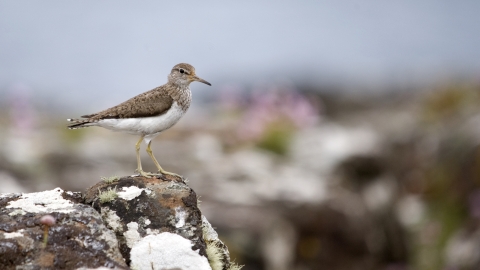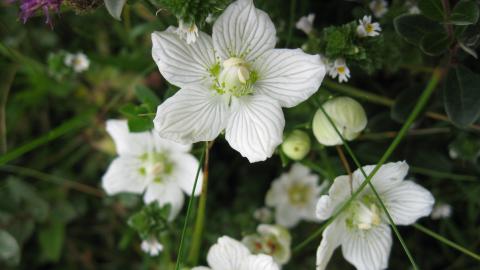 Rare plants, breeding waders and jewel-like butterflies thrive at peaceful Upper Coldwell Reservoir.
Know before you go
Parking information
Parking in lay-by on road near entrance gate.
Walking trails
Rough moorland tracks.
Access
No access but good views are available from the adjacent public footpath. Contact the Reserve Manager for more information.
When to visit
Opening times
Open at all times.
Best time to visit
Summer
About the reserve
Nestled on the edge of the South Pennines, Upper Coldwell Reservoir is a remote retreat for unmissable upland birds that take advantage of the exposed shingle during the summer breeding season. Little ringed plover, common sandpiper and oystercatcher peep to one another, while groups of lapwing bathe on the water's edge before launching themselves into the sky in reeling acrobatic displays. Owls, too, can be found on the reserve, hunting for voles and other rodents over the surrounding landscape, while the small shelterbelt on the north side gives cover for willow warblers, linnets and even the occasional crossbill.
However, the real star of Upper Coldwell Reservoir is grass-of-Parnassus, which despite its name is actually a flowering plant rather than a type of grass. Despite being in national decline it still flourishes here, its beautiful white flowers smelling faintly of honey.
Though you wouldn't notice on first glance, Upper Coldwell Reservoir offers a peek into Lancashire's industrial past. Evidence of 17th century limestone works are still present at the south side of the reservoir, and though little limestone remains, traces left in the boulder clay support a number of plant species associated with calcareous soils. Common butterwort – a locally scarce species – is particularly exciting, while common twayblade, angelica and marsh valerian also grow. A small colony of common blue butterflies takes advantage of the spoils from these plants, their jewel-blue wings casting flashes of colour across the landscape.
Species
Habitat